Back to overview
JUNE 28, 2022
18.30-21.00
Venue: Swedish Chamber of Commerce, Edge Olympic, Amsterdam
The Swedish Chamber of Commerce would like to thank all the participants in the last session of the Mentorship Program with Kristina Zumpolle. We would also like to extend a big thank you to Kristina Zumpolle for her inspiring presentation and interactive discussions. Kristina held a very interactive session on mindfulness and recovery where all the participants were involved and shared their own experiences.
The Mentorship Program for 2021-2022 is now finalized and we would like to thank you all for your engagement.
It is very important for us to develop the Mentorship Program to make it interesting to both mentors and mentees. Therefore, we highly appreciate if you take your time to fill in the survey that will be sent out to you in short.
Inspirational Speaker: Mindfulness and recovery by Kristina Zumpolle, Founder Zumflow
ABOUT KRISTINA ZUMPOLLE

– Founder
There's no-nonsense with this no-nonsense coach, Kristina. Workshop leader and facilitator, Kristina has worked successfully with Executives and teams across a variety of industries and countries. Her broad cultural and professional experiences have shaped her expansive and innovative coaching style. She views each client as a burgeoning success. And makes it her work to help them see their own potential.

Kristina is vibrant, positive, and a glass-half-full kind of coach. Never one to shy away from a challenge, she works constantly to better herself so she can support your personal growth and those around her.
Whether our leadership affects millions, hundreds, or a handful, we can no longer afford to be on autopilot in our lives, with our families, or in our organizations.
Practice Mindfulness & Cultivate Presence
Build Emotional Intelligence
Develop Availability, Flexibility, Resilience
Focus on Integrity and Ethics
Embrace Radical Responsibility
Lead from Radical Possibility
Live the Spirit of Mastery
ABOUT THE SWEDISH CHAMBER MENTORSHIP PROGRAM
With the Swedish Chamber of Commerce Mentorship Program, the Swedish Chamber of Commerce is supporting the next generation's leaders by connecting young and ambitious talents with experienced international business professionals from across all fields and sectors within the Swedish Chamber of Commerce. The program offers a unique opportunity for young professionals to benefit from an exclusive eight-month program of group workshops and individual mentoring and sharing experience of successful senior industry professionals and guests' speakers.
Read more here
The Swedish Chamber of Commerce Mentorship Program 2020-2021 is supported by:
The Young Professional membership
Are you under the age of 36 and want to be part of a Swedish-Dutch network? If so, welcome to take the opportunity of becoming a young professional member of the Swedish Chamber of Commerce for the Netherlands. The YP of the Swedish Chamber helps future business leaders to accelerate personal and professional growth, as well as to extend their networks across the Swedish- Dutch business community.
As a member you get
Access to some 20 young professional events annually
Access to full Swedish Chamber events calendar* over the course of the year
Access to the YP Academy Program free of charge
Access to the Swedish Chamber and YP  Mentorship Program
Professional development courses often with reduced prices
A free subscription of the Swedish Chamber digital Newsletter
* The young professionals' membership is a private membership of the Swedish Chamber
with limited access to some services and events.
Please visit the booking page of the event for more information.
Membership fee
Euro 28,10 excl VAT per year
Sign up to become a member here
The Swedish Chamber of Commerce Mentorship Program 2020-2021 is supported by:
Venue
Swedish Chamber of Commerce
Edge Olympic
Amsterdam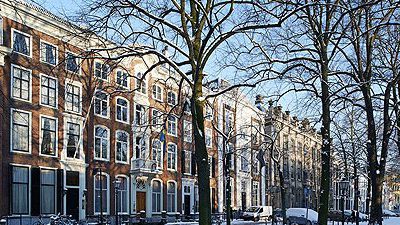 The Swedish Chamber of Commerce would like to thank all participants for contributing to the success of the Swedish Chamber Patron Dinner on November 22, 2016. We cordially thank H.E. Ambassador of Sweden and Honorary Chairman of the Swedish Chamber of Commerce Mr. Per Holmström for hosting the Patron Dinner 2016 and Mr. Jeroen van der Veer, ING Keynote speaker and Honorary Guest, for sharing his experiences and introducing the Round Table discussions.
View event
Register for this event - Non-members
Register for this event - Members
Thank you for registering for this event. Below you can let us know if you want to bring a guest, and if so, how many.