Back to overview
Date: March 2, 2021
Time: 15.00 – 16.30
Where: Digital event
The Swedish Chamber of Commerce is very pleased to invite you to an online training "Stop Motivating Your Employees" together with Swedish Chamber Member company Tuff Leadership Training.
What's needed for managers to really become involving?
Stop motivating your employees! – A webinar for HR professionals and senior leaders.
Many would say that we're in midst of a paradigm shift, where we, on a large scale, are moving from more traditional hierarchical top-down ways of working to less hierarchical more bottom-up self-directed or self-managed ways. We see that in all this there is a crucial piece missing, something which gets in the way for things to work well, a piece that we are unaware of. The webinar Stop Motivating Your Employees is about that missing piece.
What to expect:
In the seminar you will discover how you can view leadership and its role in an empowering way that stimulates engagement and adult-adult relationships, and what new skills leaders today need to develop. As well as what it takes to shift working climate to create trust-based culture. Especially when it comes to the impact of the Covid-19 situation on leadership and remote working together.
Tuff Leadership Training is known for training managers so that change really happens. Read our feature article with Co-founder Carl Erik Herlitz here to learn more about their background and vision.
Participation Fee
Swe-Cham Members: Free of Charge
YP Members: Free of Charge
Non Members: Euro 15.00
Carl Erik Herlitz
Co-founder of Tuff Leadership Training with more than 18 years of experience in leading leadership programs and coaching managers and leaders.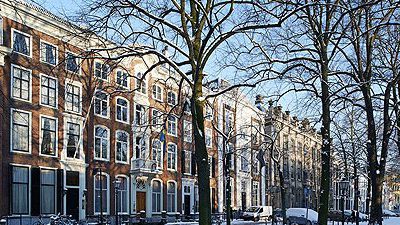 The Swedish Chamber of Commerce would like to thank all participants for contributing to the success of the Swedish Chamber Patron Dinner on November 22, 2016. We cordially thank H.E. Ambassador of Sweden and Honorary Chairman of the Swedish Chamber of Commerce Mr. Per Holmström for hosting the Patron Dinner 2016 and Mr. Jeroen van der Veer, ING Keynote speaker and Honorary Guest, for sharing his experiences and introducing the Round Table discussions.
View event
Register for this event - Non-members
Register for this event - Members
Thank you for registering for this event. Below you can let us know if you want to bring a guest, and if so, how many.