Back to overview
Swedish-Dutch Innovation & Sustainability Summit
14.00 – 17.15
Hotel Okura Amsterdam
__________
The Swedish Chamber of Commerce celebrated its 60th Anniversary in the Netherlands with an Innovation & Sustainability Summit in the afternoon moderated by Patrick Mesterton, CEO Epicenter Stockholm, at Hotel Okura Amsterdam.
HRH Crown Princess Victoria of Sweden gave the opening keynote, followed by top speakers from both Sweden and the Netherlands: HRH Prince Constantijn van Oranje, Special Envoy at Techleap.nl, Micky Adriaansens, Minister of Economic Affairs and Climate Policy, Stina Billinger, State Secretary at the Swedish Ministry of Enterprise and Innovation, Jan Peter Balkenende, Chairman of Dutch Sustainable Growth Coalition, Jon Abrahamsson Ring, CEO Inter IKEA Group, Eva Axelsson, CSO and Head of Group Sustainability, SAAB, Martijn Hagens, CEO Vattenfall Netherlands, Krister Mattsson, Managing Director Ingka Investments, Ingka Group, and Head of Ingka Group Corporate Finance and Treasury, Funda Sezgi, Co-founder & Managing Director, Norrsken Impact Accelerator, Joey van den Brink, European Business Development Lead B Lab Europe, Everth Flores, General Manager Ericsson Netherlands, Dr. Cara Antoine, Managing Direction, IG&H, President, Women in Tech Netherlands, Tuva Palm, Digitalization Expert Utopia Music AG, and Sam Mirson,General Manager Benelux Quinyx.
Swedish Chamber Innovation & Sustainability Summit Photos
More Photos from the Swedish Chamber's 60th Anniversary Royal Gala Dinner is available here: 
Please give photo credits to Hanne Hansen Photography if you share or use our photos.
Summit Program
14.00 – 17.00 The Swedish – Dutch Innovation & Sustainability Summit
  14:00 OPENING INTRODUCTION & SPEECH
14:08 OPENING SPEECH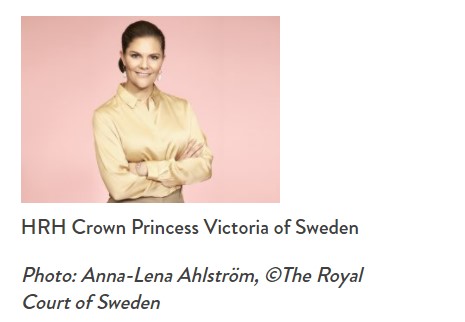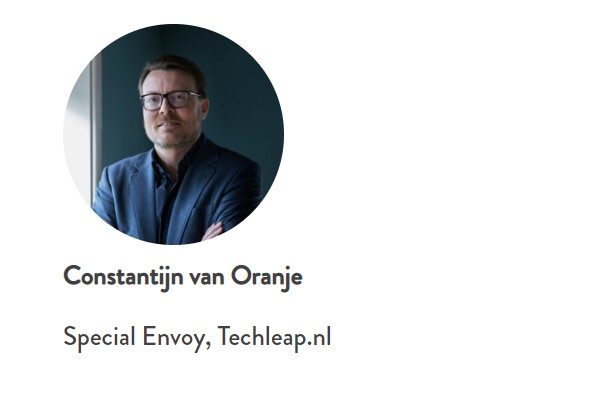 15:45 COFFEE BREAK
  16:15 IMPACT COMPANIES AND IMPACT INVESTING – CREATING A MORE INCLUSIVE AND SUSTAINABLE ECONOMY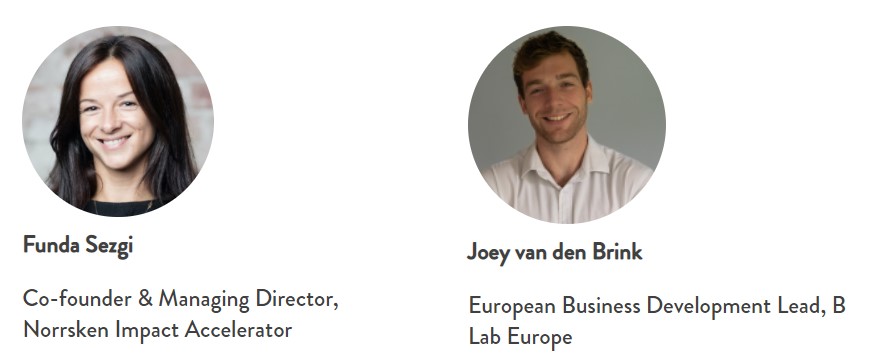 16:40 THE FUTURE LEADERSHIP – HOW TO SUCCEED IN A NEW DIGITAL ECONOMY
Exclusive Sponsor Flower Arrangements
The Swedish Chamber of Commerce cordially thanks Noviflora for the flower arrangements for the Swedish Chamber's 60th Anniversary
Exclusive Transport Sponsor
Participation Fee
Welcome to visit our Anniversary website for information on prices and conditions.
https://swedishchamber.nl/60th-anniversary/
Registration details
The registration is now closed for the Swedish Chamber Innovation & Sustainability Summit & Royal Gala Dinner.
HRH Crown Princess Victoria of Sweden
Stina Billinger, State Secretary to Minister for Business, Industry and Innovation, Ibrahim Baylan
Minister of Economic Affairs and Climate Policy
Party: People's Party for Freedom and Democracy (VVD) Education 1976-1983 Secondary education, Gemeentelijk Gymnasium Hilversum 1983-1988 Health Policy and Management, Erasmus University Rotterdam 1984-1991 Dutch law, Erasmus University Rotterdam 1995-1996 Postgraduate specialisation in insolvency law, Nijmegen University Career 1989-1990 Consultant at Europe Transfer Consultants, Rotterdam 1991-1999 Lawyer and insolvency practitioner at law firm AKD, Rotterdam 1999-2003 Senior consultant at consultancy firm Twynstra Gudde, Amersfoort 2003-2005 Nursing and care director at home care organisation Amant, Amersfoort 2005-2009 Director of the Royal Dutch Society for Physiotherapy (KNGF) 2009-2016 Chair of the managing board of care provider Triade, Flevoland 2016 – January 2022 Chair of the board of Twynstra Gudde, Amersfoort 10 January 2022 Appointed Minister of Economic Affairs and Climate Policy in the fourth Rutte government Party political positions and outside activities June 2019 – January 2022 Member of the Senate for the VVD and chair of the Permanent Parliamentary Committee on Health, Welfare and Sport
Professor Jan Peter Balkenende, Chairman the Dutch Sustainable Growth Coalition
Professor Jan Peter Balkenende was Prime Minister of the Netherlands from 2002 to 2010. During 2011-2016, Balkenende worked as Partner at EY on corporate responsibility and international affairs. Since 2016, he is External Senior Advisor to EY and since May 2021 Associate Partner at Hague Corporate Affairs as well. Balkenende chairs the Dutch Sustainable Growth Coalition, the Major Alliance and the Noaber Foundation. Balkenende is Professor of Governance, Institutions and Internationalisation at Erasmus University Rotterdam and Member of the World Leadership Alliance - Club de Madrid. In 2009 he became Commander Grand Cross of the Royal Order of the Polar Star of Sweden.
Constantijn van Oranje, Special Envoy Techleap.nl
Martijn Hagens, CEO Vattenfall
Martijn Hagens (1971) has been a member of the Management Board since 2014 and is Chief Executive Officer (CEO) of Vattenfall in the Netherlands. He joined Nuon in 2003 and has held various management roles at the company. Since 2009, he has also worked at Vattenfall AB. He has been a member of Vattenfall's Executive Group Management since 2015 and at present holds the position of Senior Vice-President, Customers & Solutions Vattenfall. Before working for Vattenfall, Martijn Hagens held a management position at Accenture. Martijn Hagens is a Dutch citizen.
Krister Mattsson, Managing Director of Ingka Investments
Krister Mattsson has 35 years of experience in investments, corporate finance, tax and treasury. Following graduation from the University of Lund, Sweden, and the University of California, USA, he embarked on trainee jobs in Germany, South Africa and the USA, before working for Skanska Group and Alfa Laval Group in Sweden. He then joined IKEA group, which later became Ingka group. Today, he is a member of the Ingka Group Management as well as a member of several country boards and other boards within Ingka Group. He holds two positions, Managing Director of Ingka Investments and Head of Ingka Group Corporate Finance & Treasury.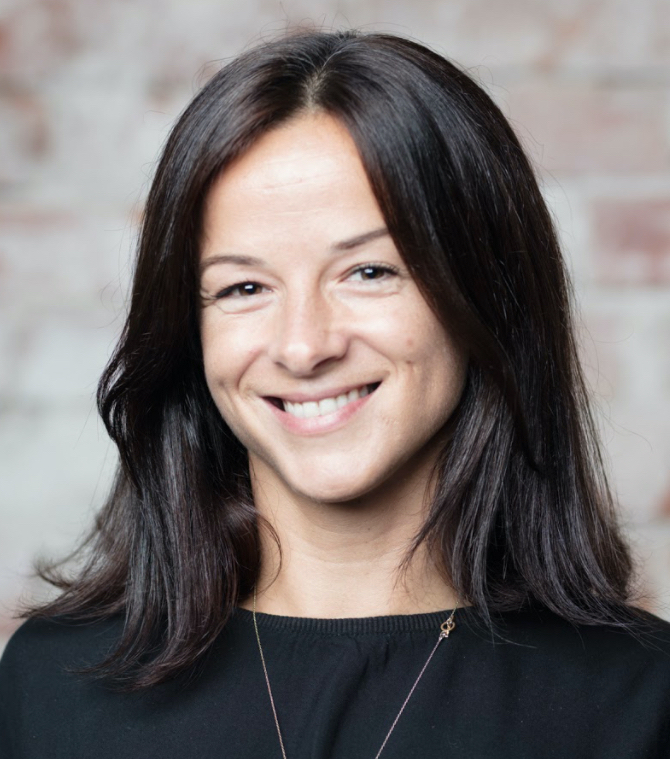 Funda Sezgi | Co-founder & MD Norrsken Impact Accelerator
Funda Sezgi is co-founder and MD at Norrsken Impact Accelerator. Before focusing on the accelerator, Funda took on the chief growth officer and chief operating officer roles at Norrsken Foundation, responsible for the foundation's operations, partnerships and expansion to Africa and Europe. She also headed Norrsken House and was in charge of setting up and running their first entrepreneurial hub in Stockholm. Funda has been part of the management team since she joined the foundation in its early days. Prior to joining Norrsken, Funda worked as a market analyst, a management consultant, and an acceleration program manager helping social entrepreneurs go international. Funda earned a Ph.D. in strategic management from IESE Business School, where she focused on impact ventures and their scaling strategies. She also spent time in Silicon Valley as a visiting scholar at Stanford University. Born in Turkey, Funda's international journey also brought her through Melbourne, Barcelona, Cairo and Madurai before moving to her favorite city Stockholm several years ago.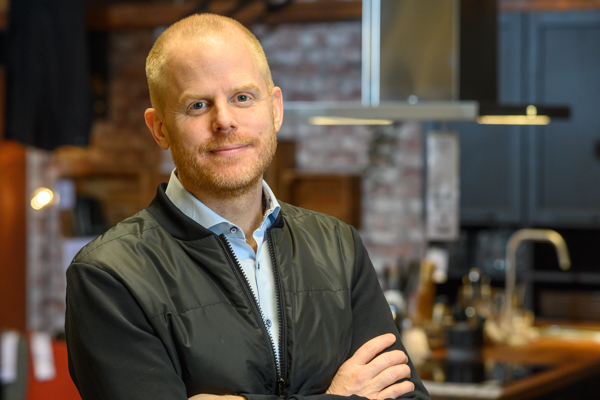 Jon Abrahamsson Ring, CEO of Inter IKEA Group
Jon Abrahamsson Ring started his IKEA career in IKEA Örebro in 1998 and various assignments followed, among others in the IKEA Canada and IKEA China retail organizations. He was also assistant to IKEA founder Ingvar Kamprad for four years. In 2008, Jon left the IKEA business to become CEO of fashion brand Filippa K and later CEO of gardening brand Plantagen. He re-joined IKEA when he started working for Inter IKEA Systems in 2017. Jon became CEO of Inter IKEA Group in 2020.
Sam Mirson, Country Manager Quinyx
Quinyx is a leading workforce management software providing technology that simplifies scheduling, time reporting, communication, task management, budgeting, and forecasting. Through advanced and flexible features, Quinyx helps more than 850 companies around the world remain compliant, improve efficiency, reduce costs of labor, and engage employees. Quinyx has offices in the U.S, U.K, Sweden, Finland, Germany, Norway, Denmark, and the Netherlands has more than 850 customers in 50 countries and 1 million active users on their platform. Clients include McDonald's, Starbucks, Domino's, Oatly, Well Pharmacy, Maersk, London City Airport, Virgin Atlantic, Hilton, IHG, Rituals, Swarovski, Odeon Cinemas Group, and DHL. In October 2020 Quinyx acquired Rotterdam based AI company Widget Brian. NL is Quinyx second largest office with 50 employees.
Everth E. Flores, Managing Director Ericsson NL
As head of Ericsson Netherlands, Everth Flores is responsible for Ericsson's sales and operations and bringing a leading portfolio to customers. Everth is a veteran of the Service Provider Segment with more than 25 years of experience in working with Service Providers in the telecom sector. Having worked with service providers in Europe, US, and Latin America across both the Digital Media, Cable and Telco industry give him a unique perspective of business needs and the importance of collaborative approach in the market. Ericsson enables communications service providers to capture the full value of connectivity. Ericsson is bridging the Fixed and Mobile divide to create more opportunities to enable Dutch Services Providers to leverage technologies such as 5G and IoT to create additional business, increase efficiency and create more value to the end users. Prior to Ericsson, Everth held multiple international senior leadership roles in Cisco, Harmonic Inc, and other companies focused on Video, Access Networks and Connected Home.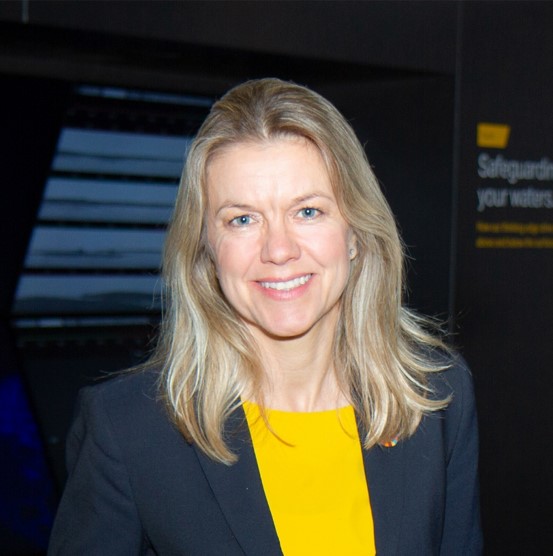 Eva Axelsson, CSO and Head of Group Sustainability at Saab AB
Eva Axelsson has over 20 years of experience in sustainable business, organizations and authorities, of which the last 8 years in the finance industry. Eva has a Master of science in biology and environmental management and economics. Over the years, Eva has developed organizations, people and methods to combine sustainability with good business in different industries. Today, as Chief Sustainability Officer and Head of Group Sustainability at Saab AB, Eva has recently joined Saab AB to lead and further develop sustainability strategy and involvement/communication with regulators, institutions and sector organizations. Eva is a board member at The International Institute for Industrial Environmental Economics (IIIEE) Lund.
Joey van den Brink, European Business Development Lead, B Lab Europe
In his current role, Joey is the topic owner of the strategic growth of the B Corp movement in Europe and the coordination of the B Lab Europe country partner network on the topic of Business Development. B Lab is building a movement of people using business as a force for good, and started as a small group of companies in the U.S. which has expanded to today include over 4.000 companies in 70 countries. B Lab's goal is to build an ecosystem where good business can thrive.
Dr. Cara Antoine, Managing Director Digital Transformation at IG&H
Dr. Cara Antoine has seasoned Executive experiences in digitally transforming businesses and cultures across global industries from Polaroid to Compaq, Hewlett-Packard, Royal Dutch Shell, Microsoft, and IG&H. Her inclusive mindset and approach to diversity enables organizations and the individuals who work within them, to achieve more. She serves as Netherlands President and Executive Member of the Board of Women in Tech, as Supervisory Board Member at Wortell, and on the Quality Council at the BIT Academy to excite future generations of female leaders to choose for a career in technology. As a Patient Leader, Cara's focus on visual impairments, accessibility, and social inclusion, led her to join the Board of the Corneal Patients Association and serve as Chairwoman of the Awards Jury. Her Doctor Business Administration (DBA) research at Bradford University explored individual behaviours that explain a manifestation in relationships that influence human collaboration in the workforce and communities we live in at scale. Cara and her partner Niels have 2 grown children, Jesse (26) and Syll (22), and they live in North Holland where they enjoy taking long walks at the beach and a swim in the North Sea.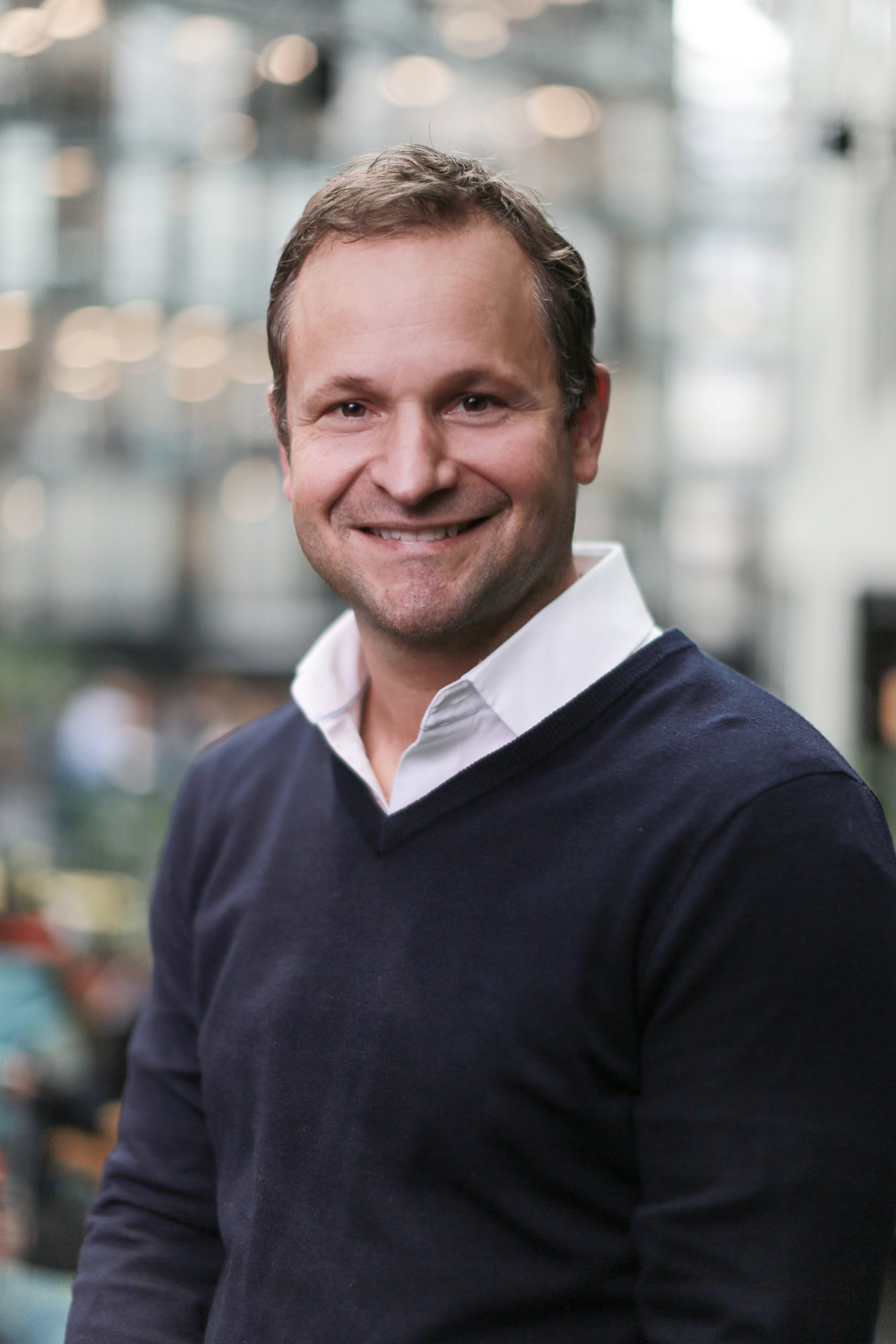 Moderator: Patrick Mesterton, Co-founder and CEO of Epicenter
Patrick Mesterton Patrick Mesterton is co-founder and CEO of Epicenter. Epicenter is Digital House of Innovation located in the heart of Sweden, Norway and Finland digital landscape. At Epicenter local and international entrepreneurs and companies meet to collaborate, learn and grow their businesses.Before founding Epicenter, Patrick served as CEO for innovations consultancy outfit Result, where he has been an advisor on innovation and internationalization to world leading organizations such as Santander Consumer Bank, Grant Thornton and the Egyptian Central Bank. Prior to joining Result, he spent 15 years within digital advertising and local search industry in various senior executive positions in Sweden, Germany, Denmark and the Netherlands. Patrick has a deep understanding of how businesses can embrace digital opportunities and technology. He is a frequent speaker on entrepreneurship, intrapreneurship and creating innovation environments.
Tuva Palm, Digitalization Expert, Utopia Music AG
Tuva Palm is considered one of Sweden's most powerful women in tech as she in leading positions has built software and hardware for millions of users, expanded and digitized companies as a CTO of Nordnet Bank, Product Director at the fintech Klarna, Engineering Manager at Oracle, once even a developer of the Java programming language, amongst other interesting positions. Now she works with acquisitions within MusicTech at the Swiss scaleup Utopia Music, but is also a board professional and investor in companies such as EasyPark, TradeRepublic, Lunar Bank.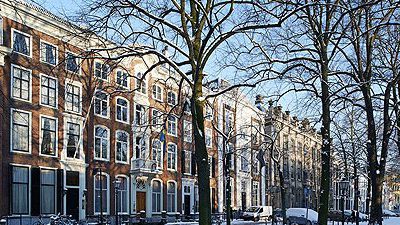 The Swedish Chamber of Commerce would like to thank all participants for contributing to the success of the Swedish Chamber Patron Dinner on November 22, 2016. We cordially thank H.E. Ambassador of Sweden and Honorary Chairman of the Swedish Chamber of Commerce Mr. Per Holmström for hosting the Patron Dinner 2016 and Mr. Jeroen van der Veer, ING Keynote speaker and Honorary Guest, for sharing his experiences and introducing the Round Table discussions.
View event
Register for this event - Non-members
Register for this event - Members
Thank you for registering for this event. Below you can let us know if you want to bring a guest, and if so, how many.