Back to overview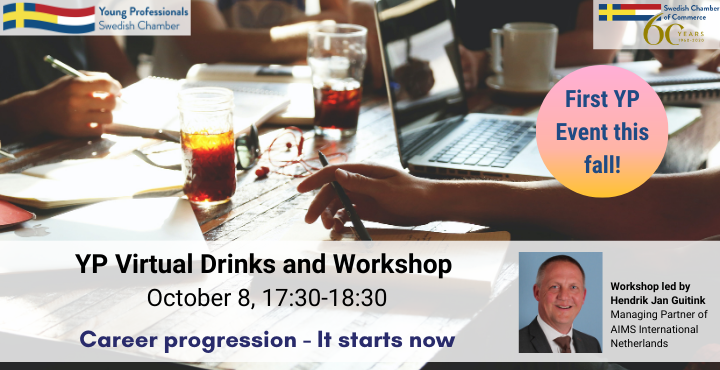 Welcome to a fun and interesting workshop where you have the chance to both develop as a person and network with other Young Professionals.
For this first Virtual Drinks and Workshop, we are happy to announce that Hendrik Jan Guitink will be joining us with a shorter workshop with the theme: Career Progression – It starts Now.
Hendrik Jan Guitink is Managing Partner at AIMS International Netherlands, and have several years of experience in Executive Search and Leadership Consulting.
Hendrik Jan Guitink will hold a short interactive workshop about how you can and should progress your career at all times, whether you're looking for a new opportunity or want to develop as a person. With his knowledge, experience, and insight you will progress your career at a much higher speed than before.
If you are interested in the Mentorship Program at the Swedish Chamber that starts the 29th of October, Hendrik Jan is the new program coach and you will get a sneak peek on what to expect from the Mentorship Program or to see if the Mentorship Program is something for you. You will also be able to ask questions directly to Hendrik Jan, both career-related as well as about the Mentorship Program.
During this event we will start with a brief introduction and a fun quiz to get to know the other YPs, and then Hendrik Jan will lead on with the workshop.
We are looking forward to welcoming you to this great event on the 8th of October 17:30-18:30 CET.
This event is free of charge.
Bring a friend and let them see if being a YP Member would be something for them!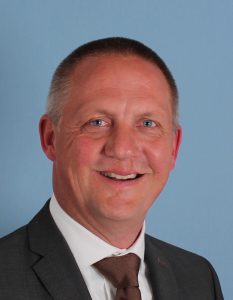 Hendrik Jan Guitink, Managing Partner of AIMS International Netherlands B.V. , member of AIMS International, a global leader in Executive Search and Leadership Consulting
The event will be through Zoom.
A confirmation and a link will be sent to you a few days before the event.
Register below.
The Swedish Chamber of Commerce would like to thank all participants for contributing to the success of the Swedish Chamber Patron Dinner on November 22, 2016. We cordially thank H.E. Ambassador of Sweden and Honorary Chairman of the Swedish Chamber of Commerce Mr. Per Holmström for hosting the Patron Dinner 2016 and Mr. Jeroen van der Veer, ING Keynote speaker and Honorary Guest, for sharing his experiences and introducing the Round Table discussions.
View event
Register for this event - Non-members
Register for this event - Members
Thank you for registering for this event. Below you can let us know if you want to bring a guest, and if so, how many.