Back to overview
Global Business Climate Survey 2022
31 augusti 2022
13.00–14.30
Regeringsgatan 29, 111 53 Stockholm
Join Stockholm Chamber of Commerce on the 31st of August for the launch of the Global Business Climate Survey 2022 presented jointly by Business Sweden and Swedish Chambers International (SCI) and hosted at the Stockholm Chamber of Commerce.
The annual survey captures the perspectives of Swedish companies operating worldwide and reflects their views on economic developments, success factors, local conditions, and sustainability challenges. Based on data collected from more than 1,500 employees at Swedish companies in 23 markets, the report is a valuable source of knowledge on how to succeed abroad.
If you can't attend in person, you can join the live stream.
Speakers and panelists at the hybrid event:
Anna Hallberg, Sweden's Minister for Foreign Trade and Nordic Affairs
Jan Larsson, CEO, Business Sweden
Andreas Hatzigeorgiou, President of Swedish Chambers International (SCI)
Barbara Nel, Country President: African Cluster (SA, SSA & FSA), AstraZeneca
Christofer Laurell, Senior Vice President, Research and Public Affairs, Einride
Johanna Landberg, Head of Impact Banking, Doconomy
Paul Palmstedt, Head of External Corporate Communications & Affairs, Electrolux
Kamshat Galiyeva, General Manager, Epiroc, Brazil
Signhild Arnegård Hansen, CEO, SnackCo, US.
The Global Business Climate Survey 2022
A considerable majority of Swedish companies operating overseas are profitable and more than half have their sights set on new investments. These are just two findings in the Global Business Climate Survey for this year, which captures the inside perspectives of Swedish decision-makers in 22 markets.
More than 1,600 Swedish companies took part in this year's survey and shared first-hand insights into the success factors and challenges they face when doing business abroad.  
Overall, the consensus was clear: the business climate overseas is improving. 60 per cent of companies believe that amplifying their Swedish identity benefits their performance abroad, and 40 per cent of companies say that customers consider environmental sustainability to a "high or very high degree" – up four points from last year. 
Download the report to explore the full results.  

ABOUT THE SURVEY 
The Global Business Climate Survey is jointly produced by Business Sweden, the Swedish Chambers of Commerce (SCI), and Sweden's embassies and consulates and covers 22 markets in Western Europe, APAC, MEA+, and the Americas.  
The survey was first carried out in 2020 and captures the viewpoints, experiences and insights of Swedish business leaders overseas. In total, more than 1,600 C-level representatives of Swedish companies abroad responded to the survey and answered 18 standard questions on the business climate in their main markets. The responses from the various regions are weighted in the survey results.  
CLICK ON THE LINK BELOW FOR MORE INFORMATION AND REGISTRATION:
Choose your form of participation in the registration found here.
Venue
Regeringsgatan 29, 111 53 Stockholm
Participation Fee
For information please follow the link to the Stockholm Chamber of Commerce:
https://stockholmshandelskammare.se/events/global-business-climate-survey-2022
Registration details
Follow the link to the Stockholm Chamber of Commerce website to register:
https://stockholmshandelskammare.se/events/global-business-climate-survey-2022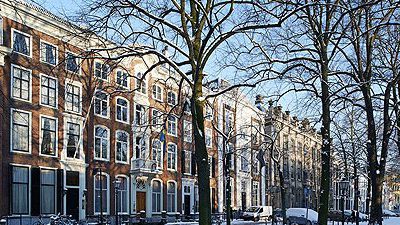 The Swedish Chamber of Commerce would like to thank all participants for contributing to the success of the Swedish Chamber Patron Dinner on November 22, 2016. We cordially thank H.E. Ambassador of Sweden and Honorary Chairman of the Swedish Chamber of Commerce Mr. Per Holmström for hosting the Patron Dinner 2016 and Mr. Jeroen van der Veer, ING Keynote speaker and Honorary Guest, for sharing his experiences and introducing the Round Table discussions.
View event
Register for this event - Non-members
Register for this event - Members
Thank you for registering for this event. Below you can let us know if you want to bring a guest, and if so, how many.