Back to overview
Welcome to the Swedish Chamber of Commerce Mentorship Program Meetup IV.
Date: May 28, 2020
Time: 18.30 – 19.30
This is a Zoom meeting
For this meeting all participants are asked to prepare a 2 minute pitch on a Book, Training, or TEDX presentation you have read, done, seen.and that you would like to recommend and share with the participants of the Mentorship Program.
We will also meet in Break-.out sessions to discuss what influence the COVID-19 situation has on you, your work and on your work life balance.
Moderator Wilma Buis 
Program
18.30  Welcome by Kerstin Gerlagh, Swedish Chamber of Commerce
18.35  Start Webinar by Wilma Buis
18.40  Pitches by  participants
19.00  Break out Sessions – What influence has the COVID-19 situation had on you?
19.15  Plenary sharing and conclusions.
19.30  End of Meeting
The Mentorship Program is made possible by the Swedish Chamber of Commerce and Mercuri Urval sponsored by
Inter IKEA Systems and Handelsbanken.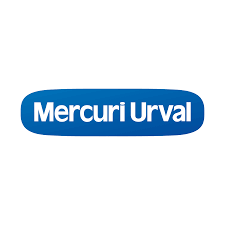 Registration details
This webinar is Exclusively for Participants of the Swedish Chamber of Commerce and Young Professionals Mentorship Program 2019-2020.
The Swedish Chamber of Commerce would like to thank all participants for contributing to the success of the Swedish Chamber Patron Dinner on November 22, 2016. We cordially thank H.E. Ambassador of Sweden and Honorary Chairman of the Swedish Chamber of Commerce Mr. Per Holmström for hosting the Patron Dinner 2016 and Mr. Jeroen van der Veer, ING Keynote speaker and Honorary Guest, for sharing his experiences and introducing the Round Table discussions.
View event
Register for this event - Non-members
Register for this event - Members
Thank you for registering for this event. Below you can let us know if you want to bring a guest, and if so, how many.