Back to overview
"Vattenfall in the new energy world"
On September 8, 2017 the Swedish Chamber of Commerce was very proud to welcome H.E. Ambassador of Sweden Mr. Per Holmström and Mr. Magnus Hall, President & CEO Vattenfall our keynote speaker and honorary guest at our Chamber Luncheon at Hotel De L'Europe. We would like to thank Mr. Magnus Hall for his very inspirational presentation and for sharing Vattenfalls views in the new energy world. During the luncheon we were also very pleased to personally welcome the following new members and contact persons: Staffan Landén, Piet Ozinga, Samskip, Inge van Dreumel and her colleagues from CommunicatieKrachten, Cees Westera, Public Matters and Tomas Korseman, Business Sweden. We would like to thank Nuon part of Vattenfall for their generous support and all participants for making our Swedish Chamber Luncheon September to a huge success.  Last but not least we would like to extend our thanks to Hotel De L'Europe member of the Swedish Chamber of Commerce for their pleasant hosting.
Welcome to view the event photos below.
Venue
Hotel de L'Europe
Nieuwe Doelenstraat 214
1012 CP Amsterdam
Magnus Hall
Education Fulbright Scholarship Georgetown University, USA, MBA courses M.Sc. Industrial Engineering and Management, Linköping Institute of Technology Other assignments Chairman of NTM AB. Previous positions held President and CEO of the forestry group Holmen. Last updated: 2017-02-14 11:33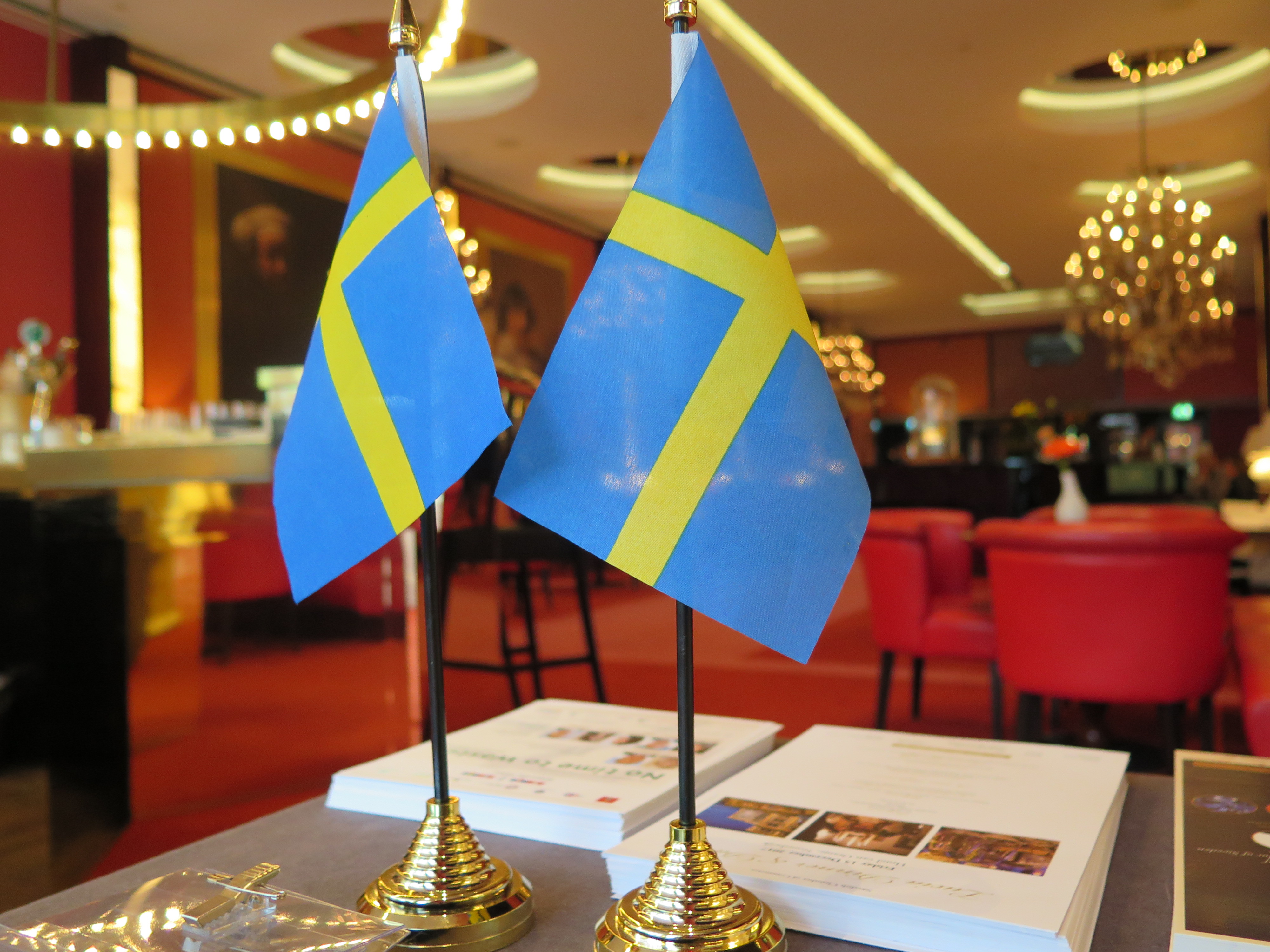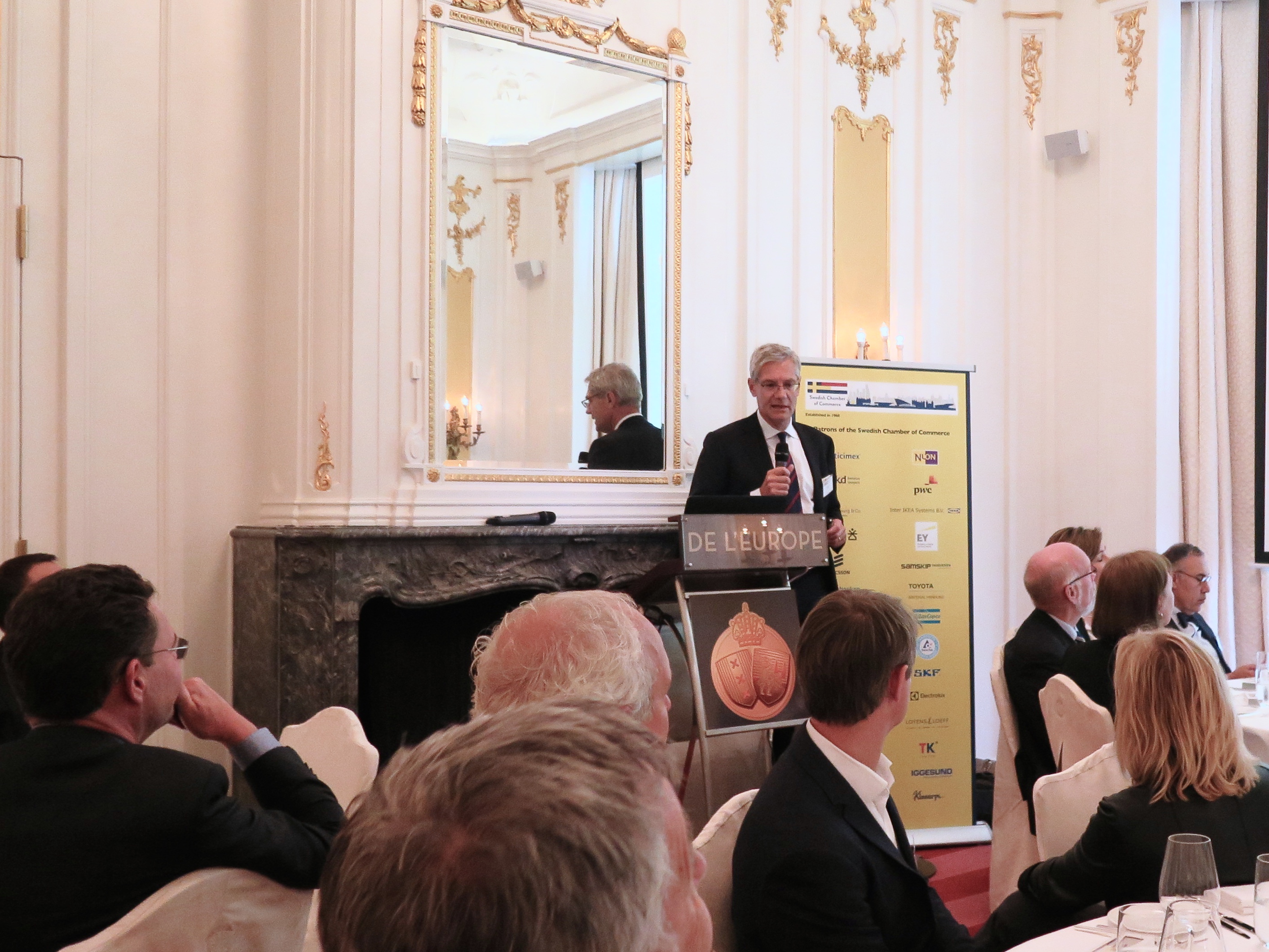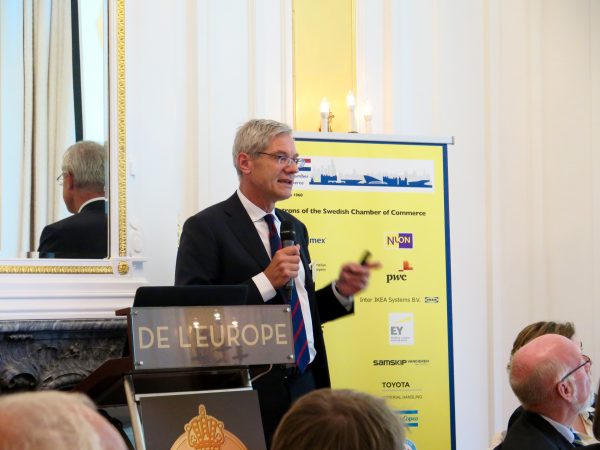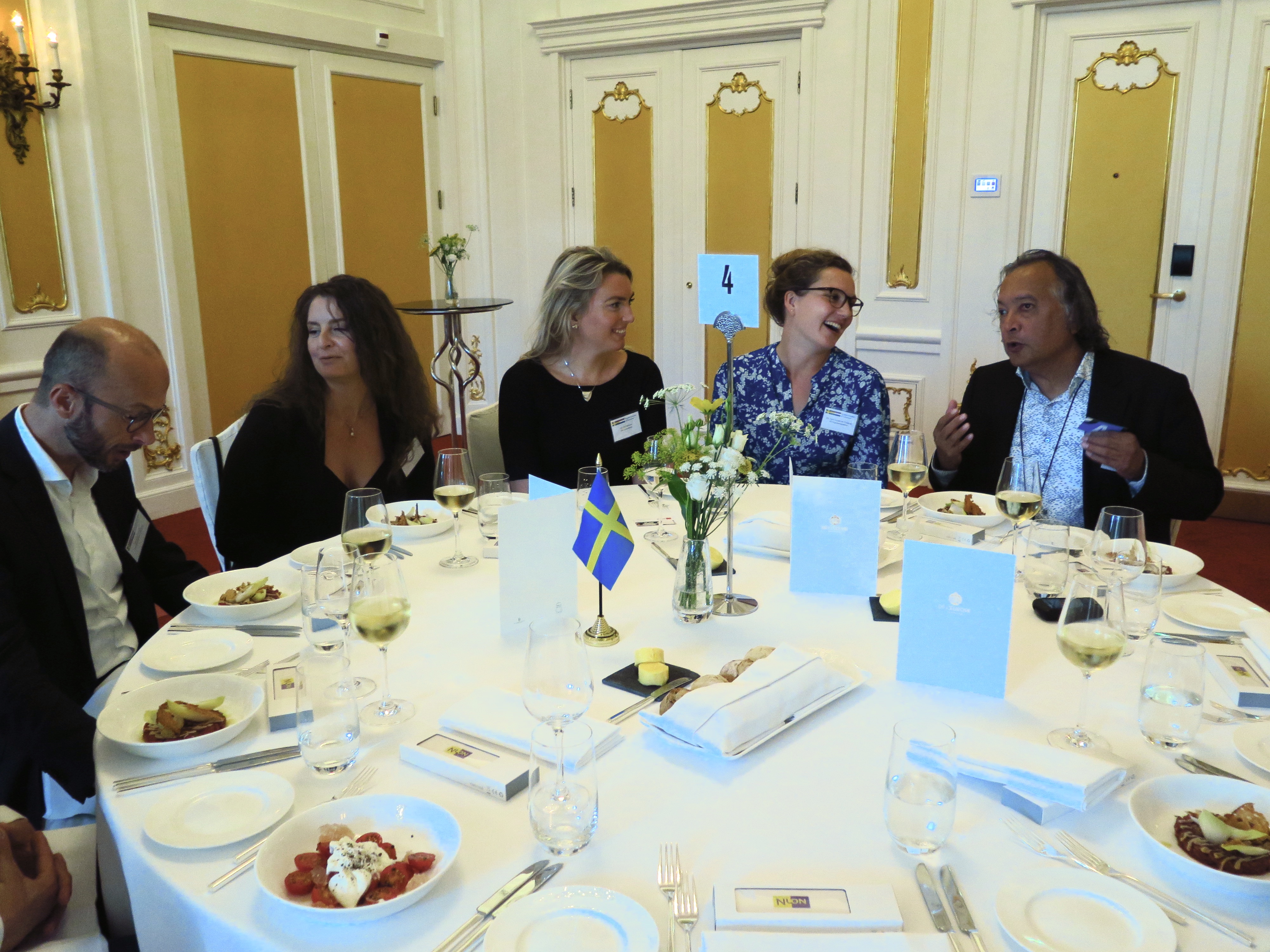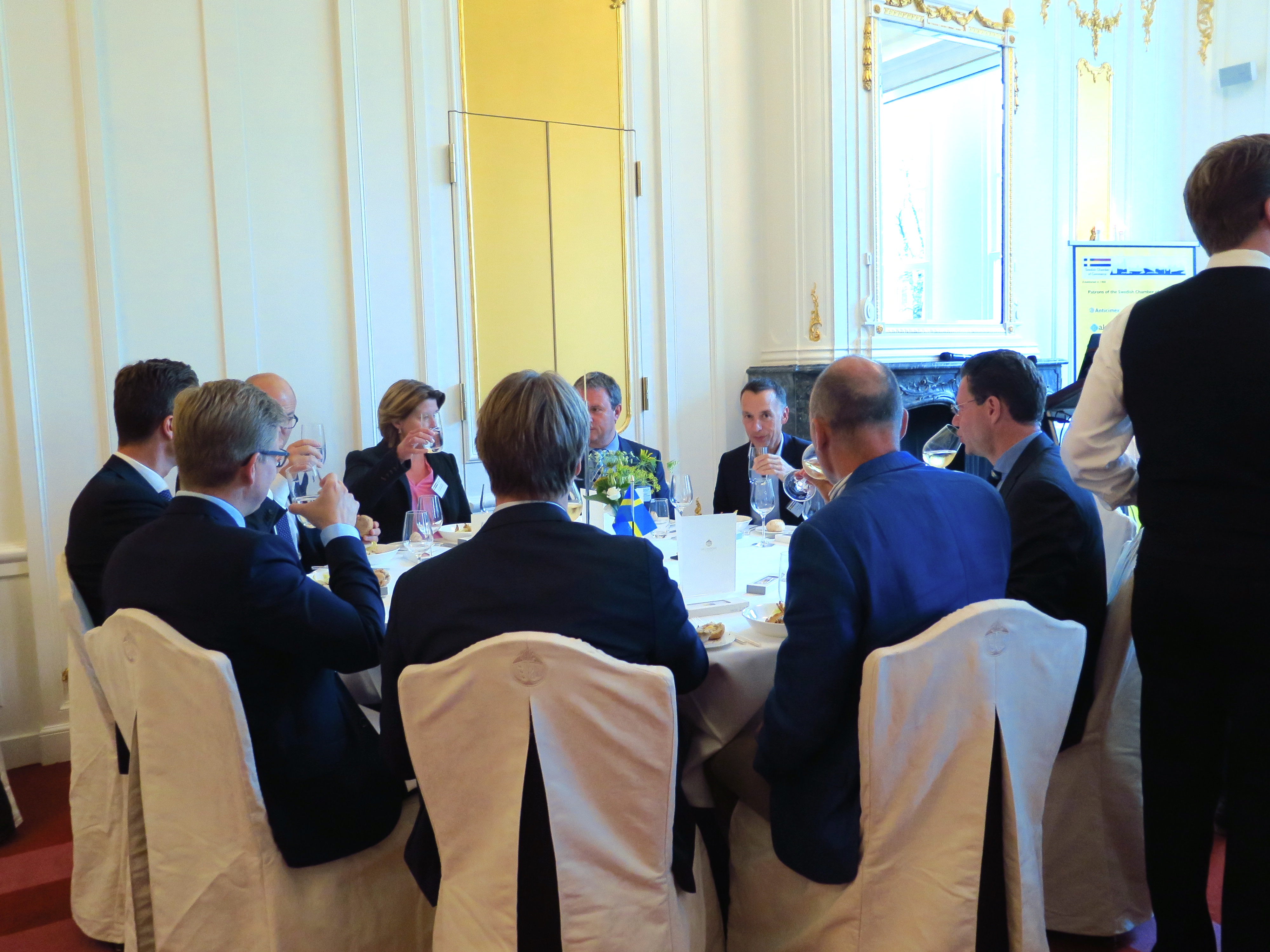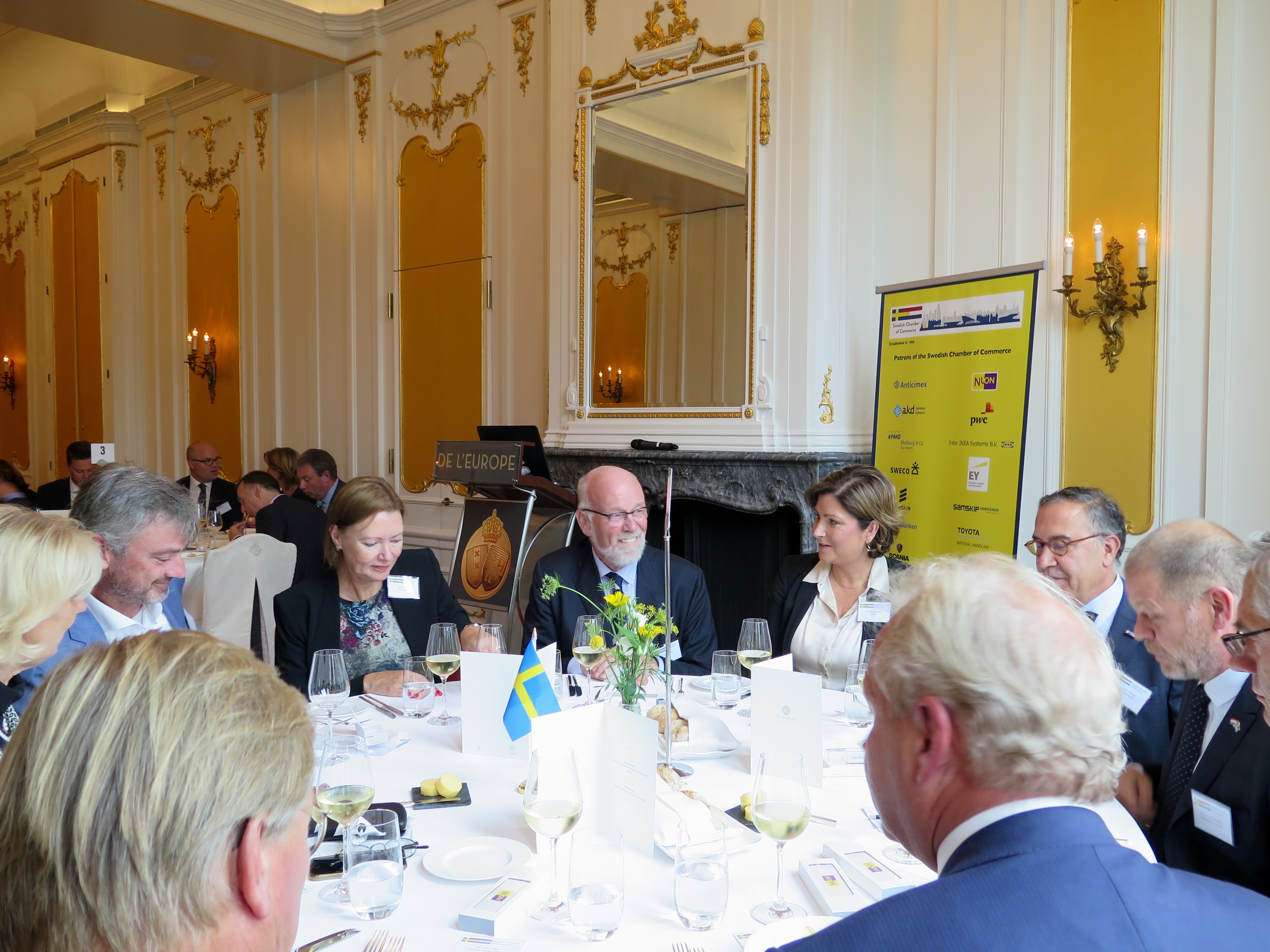 The Swedish Chamber of Commerce would like to thank all participants for contributing to the success of the Swedish Chamber Patron Dinner on November 22, 2016. We cordially thank H.E. Ambassador of Sweden and Honorary Chairman of the Swedish Chamber of Commerce Mr. Per Holmström for hosting the Patron Dinner 2016 and Mr. Jeroen van der Veer, ING Keynote speaker and Honorary Guest, for sharing his experiences and introducing the Round Table discussions.
View event
Register for this event - Non-members
Register for this event - Members
Thank you for registering for this event. Below you can let us know if you want to bring a guest, and if so, how many.