Back to overview
Welcome to this webinar and Q&A: Toolbox for working in remote teams, featuring Nick Wright, Managing Director at Hyper Island and Gabriela Triffiletti, Learning Designer and Programme Leader for the Hyper Island Masters in Digital Management.
This second session builds on the first introduction session to working in remote teams. In this session, Nick and Gabriela will be exploring a framework for understanding how effective teams work together remotely, experiencing practical tools to help create alignment and effectiveness, especially useful when a team is setting its direction and planning.
The webinar will cover how, by collaboratively working through each of the elements of this framework, a team can actively and intentionally shape a common Why, Where To, What and How which will support any remote team, whether project based or in their day to day work.
Hyper Island is a school and consultancy, focusing on digital mindsets and skills, culture change, innovation and upgrading your organisation's core skills for the 21st century.
About the webinar
This Seminar is organized by the Swedish Chamber of Commerce for the UK.
In partnership with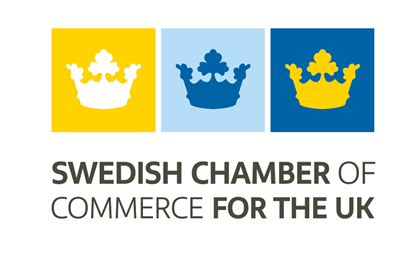 Participation Fee
Swedish Chamber member price: Free
YP member price: Free
Non-member price: £15
Registration details
Please register for the webinar by using the booking form on the SCC UK website or send an email to events@swedishchamber.nl
Upon registration, you will be sent information on how to connect to the webinar.
Nick Wright is the Managing Director of Hyper Island UK. Nick brings first-hand executive level management experience of leadership and organisational change, from public sector and commercial SMEs to large, complex group organisations.
Gabriela Triffiletti is a learning designer and Programme Leader for the Hyper Island Masters in Digital Management. She fundamentally believes in a collaborative creative process empowers teams to challenge ideas and ultimately impact society and our world.
The Swedish Chamber of Commerce would like to thank all participants for contributing to the success of the Swedish Chamber Patron Dinner on November 22, 2016. We cordially thank H.E. Ambassador of Sweden and Honorary Chairman of the Swedish Chamber of Commerce Mr. Per Holmström for hosting the Patron Dinner 2016 and Mr. Jeroen van der Veer, ING Keynote speaker and Honorary Guest, for sharing his experiences and introducing the Round Table discussions.
View event
Register for this event - Non-members
Register for this event - Members
Thank you for registering for this event. Below you can let us know if you want to bring a guest, and if so, how many.