Back to overview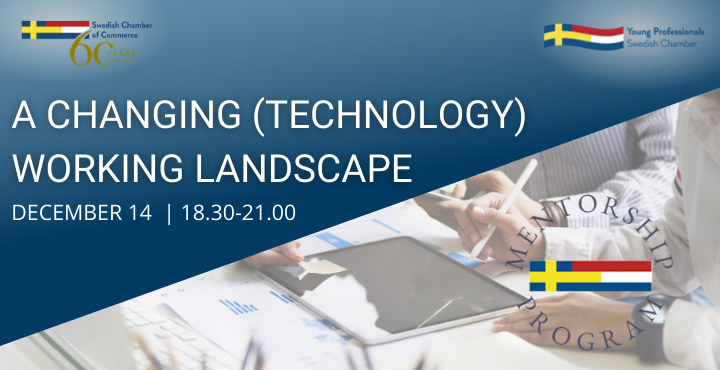 Tuesday, December 14, 2021
18.30-21.00.
A changing (Technology) working Landscape
Marcel Damen
Founder – Horizon Internet Technologies
Founder – Fare Care Solutions

With the acceleration in digital, the demands on technology — for speed, flexibility, reliability, security, and value — have radically increased. What does it mean for business leaders, how to review and transform ideas and organizations?
The Swedish Chamber of Commerce Mentorship Program 2020-2021 is supported by:

Venue
Swedish Chamber of Commerce
Edge Olympic
Amsterdam
Register for this event - Non-members
Register for this event - Members
Thank you for registering for this event. Below you can let us know if you want to bring a guest, and if so, how many.