Back to overview
Swedish Chamber of Commerce Traditional Lucia Luncheon
December 9, 2022
12:00-15:00
Hilton Hotel  Amsterdam
---
The Swedish Chamber of Commerce would like to extend a warm Thank you, to all our members and guests who attended the Swedish Chamber of Commerce's 62nd Lucia Celebration on December 9, 2022, at Hotel Hilton Amsterdam.
A special thanks to Keynote speakers Janko van der Baan, Managing Director Scania Benelux and Swe-Cham Chairman Johan Uhlin, Managing Director/CEO Scania Production Nederland B.V, Zwolle for their interesting presentation of Scania as well as giving an insight in their challenges for the coming years. We were very happy to feature Lund's Academic Choir who gave a fantastic traditional Lucia performance and brought the light in the dark days before Christmas to all present guests.
The Lucia performance was followed by the great charity Raffle Ceremony with fantastic prizes and happy winners. A big thank you to the generous sponsors of the lovely prizes and to all members and guests who generously bought raffle tickets for the benefit of the Stichting Gilat which brings children's theater for the support of terminally sick children at academic hospitals throughout the Netherlands.
During the Swedish Chamber Lucia Luncheon, we collected EUR 940,00 which we are happy to donate to the Gilat Foundation on behalf of the Swedish Chamber of Commerce.
Finally, we extend our sincere thanks to the Event Sponsors Handelsbanken and KPMG Meijburg for making this event possible and to Hilton Amsterdam for the pleasant collaboration.
---
As a pleasant memory, you will find beautiful Event photos by clicking on the button below. Feel free to share the photos on your social media, but please give photo credits to Hanne Hansen Photography.
The Swedish Chamber of Commerce wishes you a Merry Christmas and a Happy New Year! We are looking forward to welcoming you to our many events in 2023.
---
During the 62 second Lucia Luncheon our Guest Mr. Willem den Hertog, denhertog legal, found the inspiration for a beautiful Swedish Chamber Lucia Luncheon Sonnet:
The luncheon started off with Helan Går
Accompanied by healthy swigs of snaps
But there were many more delights in store
A lovely march, from Reveille to Taps
A crosstalk between earnest engineers
Did follow dill-drenched gravlachs, Pinot Gris
While we awaited Lucia Choir's dears
And  Mushrooms, a n d  a Raffle: Oh, dear me!
But underneath all that does lie a rock
Of age-old friendship (don't mention the war …)
A friendship that no incidents can shock
A cup that's very full, no halvan får
So, drink the Brännvin and the Akvavit
And bring a toast on next time that we meet!
By Willem den Hertog, denhertog legal
---
We welcome you to participate in next year's Swedish Chamber of Commerce Lucia Celebration on December 7, 2023!
---
Venue
Hilton Amsterdam
Apollolaan 138
1077 BG Amsterdam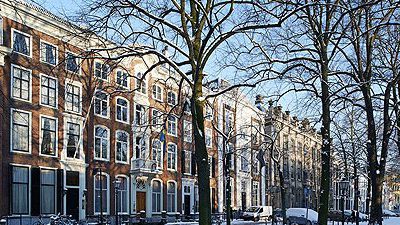 The Swedish Chamber of Commerce would like to thank all participants for contributing to the success of the Swedish Chamber Patron Dinner on November 22, 2016. We cordially thank H.E. Ambassador of Sweden and Honorary Chairman of the Swedish Chamber of Commerce Mr. Per Holmström for hosting the Patron Dinner 2016 and Mr. Jeroen van der Veer, ING Keynote speaker and Honorary Guest, for sharing his experiences and introducing the Round Table discussions.
View event
Register for this event - Non-members
Register for this event - Members
Thank you for registering for this event. Below you can let us know if you want to bring a guest, and if so, how many.