Back to overview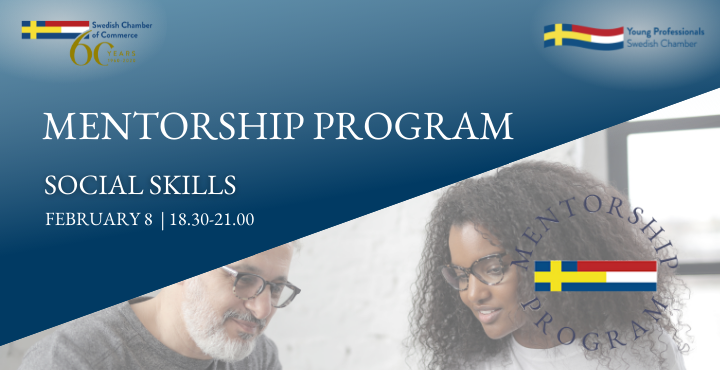 Tuesday, February 8, 2022
18.30-21.00
Social Skills

Malin Hedlund
MH Leadership, Breakthrough Master Coach/ Founder of Flow & Flourish Method
Social skills are essential to effective communication, and no leader can be efficient and effective if one cannot communicate well with those who they lead. It is about consistency, integrity, setting an example, and being a role model. People will follow you and share the same vision if they see consistency between your speech and behavior on a daily basis. Additionally, you should earn the respect and trust of your team, without the use of power or hierarchy.
The Swedish Chamber of Commerce Mentorship Program 2020-2021 is supported by:

Venue
Swedish Chamber of Commerce
Edge Olympic
Amsterdam
Register for this event - Non-members
Register for this event - Members
Thank you for registering for this event. Below you can let us know if you want to bring a guest, and if so, how many.