Back to overview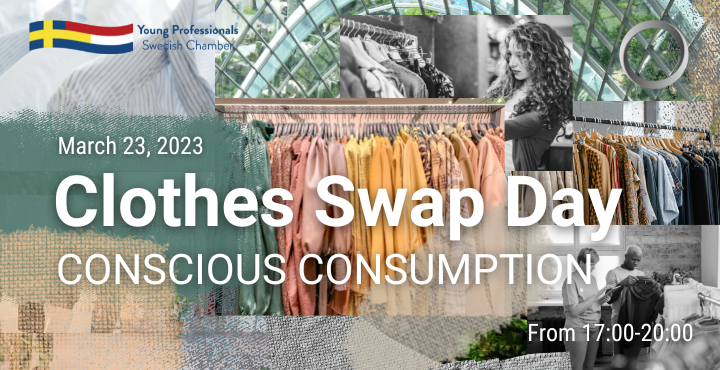 Date: March 23, 2023
Time: From 17:00-20:00
Location: Edge Olympic Amsterdam
---
The Young Professionals of the Swedish Chamber, invite you to engage in this collaboration After Work event with Edge Olympic, on the topic of Sustainable Fashion and Conscious Consumption!
This exciting event will be a highlight of the spring and is the biggest one we will host in spring 2023!
We are looking forward to welcoming you to an evening filled with inspiration, styling tips, and hopefully, some new favourite pieces of clothes to bring home, that are ready for a second life!
---
Program
17:00-17:45 Drop-off is possible for the clothes swap market and the drinks area will open; offering a free welcome drink by Edge Olympic

18:00 Official event program begins

18:15 Edge Olympic and the Young Professionals of the Swedish Chamber welcome you to the speech area

18:20 Inspirational sustainable fashion speech by Andrea Orsag

18:40 Introduction about styling from Silvia Cosma

18:45- 20:00 Clothes swapping market offering unisex, male and female clothes, styling advice, mingling, music, snacks, and drinks

20:00 The event closes, thank you for attending!
---
Clothes Swap Information
• Welcome to bring office wear suitable for spring
• Make sure to bring clean clothes of quality rather than quantity that you are happy to swap
• Drop-off is possible from February 21 – March 22 in the reception at Edge Olympic, from Monday to Friday between 08:00-18:00
• We strongly encourage you to drop your clothes in advance. However, if you do not have the possibility to drop off your clothes prior to the event, you may bring them on the event day March 23, from 17:00. The official event start time is 18:00.
• When you drop off clothes you will get tickets to "buy" clothes at the market.
• Clothes that are not swapped will be given to the charity Dress for Success.
---
About Dress for Success

Dress for Success gives people who need it a set of appropriate and representative clothing free of charge. Dress for Success is a global organization, founded and run by volunteers, that helps both low-income men and women get a free job application outfit. The mission of Dress for Success is to empower people to achieve economic independence, with a support network, professional attire, and the development of skills to function better in their work and personal lives.
---
Stylist Involvement Information
Welcome to ask stylist Silvia Cosma for recommendations about sustainable fashion and personal branding.
You can get advice on items from the clothes swap market, but you are also welcome to bring a few clothing items from home, that you would like to get advice on.
This way, we give new life to already produced clothes on multiple levels!
---
Did you know? The fashion industry alone is estimated to produce 10% of the total global greenhouse gas emissions.
At this event, we learn more about why conscious consumption is important and get to experience hands-on new ways of fashion, which are innovative, interactive, and fun!
This event is for Young Professional Members and your +1 guests, for Edge Olympic colleagues, and for the Swedish Chamber Network.
We are very much looking forward to this grand event together with fantastic collaboration partners and an engaged network!
Let us learn something new, have fun, and swap clothes!
Welcome!

Venue
Edge Olympic
Fred. Roeskestraat 115
1076 EE Amsterdam
Participation Fee
This event is free of charge but registration is compulsory.
Registration details
Last Day to sign up is March 21, 2023.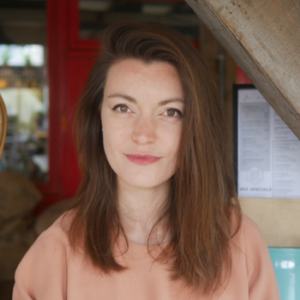 Andrea Orsag
Co-Founder MISSIONC Sustainability and Circular Economy Evangelist. Andrea is a co-founder at MissionC, a strategy advisory based in Amsterdam on a mission to accelerate the transition to Circular Economy on a global scale. Consultant with 10+ years of experience combining Risk Management, Strategy, and Change Management cross-industry, both for the commercial sector and not-for-profit organisations internationally. Helping organisations bring their ideas to life by refining their sustainability strategies, adjusting business models towards circularity, delivering programs and engaging stakeholders. Andrea also acts as a speaker, guest lecturer, expert moderator and facilitator on topics related to Circular Economy and Sustainability.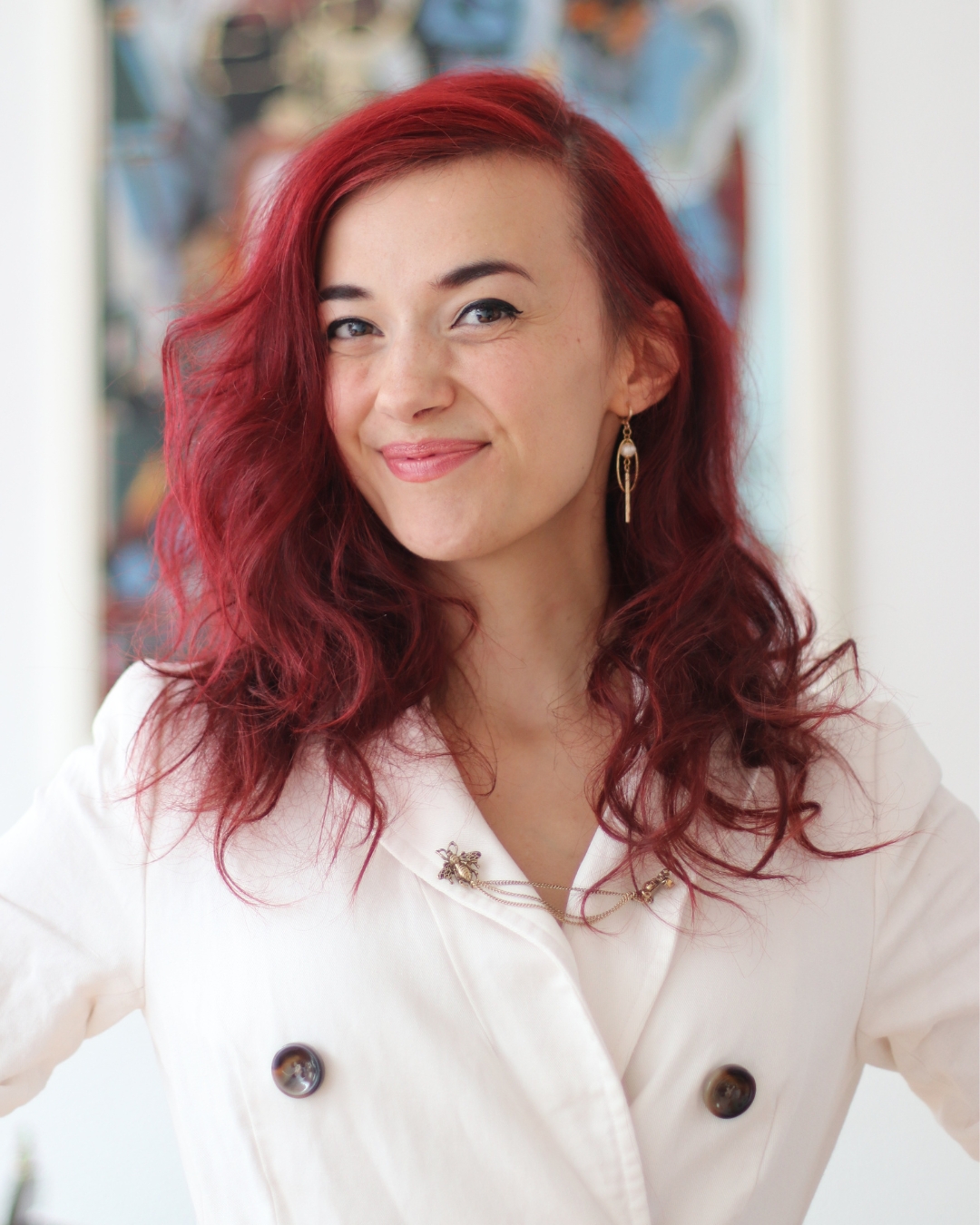 Silvia Cosma
Certified Style Coach™. Passionately empowering people to leverage their unique style & personal image for genuine growth and confidence. Silvia Cosma is a Style and Branding Coach giving people the tools to create their unique personal image with confidence. Delivering services both online and throughout the Netherlands, Silvia has built her styling career around facilitating more meaningful and mindful consumption of fashion items. With a personal connection towards sustainability due to her family background, she is passionate about working with individuals who want to make the most out of their existing wardrobes, as well as integrate more conscious, pre-owned, and recycled pieces in looks that showcase their unique selves.
Register for this event - Non-members
Register for this event - Members
Thank you for registering for this event. Below you can let us know if you want to bring a guest, and if so, how many.