Back to overview
Thank you to everyone who participated and engaged in yesterday's Webinar about "What is the role of Circular Economy in the post Covid-19 world?"

A special thanks to the fantastic speakers for sharing their insights and strategies for Circular Economy going forward. 
Here are some concluding sentences from Moderator Andrea Orsag to sum up yesterday's Webinar:
– The only way forward for Europe if we want to ensure a livable inclusive future is a Green Recovery based on supporting businesses and initiatives helping to lower emissions and creating more equal society for all – with the use of technology, digitization and green strategies.
– Role of Circular Economy is even more important now than ever since it can help businesses to future proof their strategy, engage stakeholders including the customers in new ways while better capturing the value of resources: design for longevity, repairs, modularity and sharing.
– We need leadership – on European, country and local level to collaborate and cooperate, build on what works, scale the solutions and take action NOW.
– Taxing rules and the redistribution of subsidies needs to change – to increase the value of resources, motivating the reuse and preventing waste and pollution
– There needs to be a new narrative and story to give direction to the possible future we strive for, why it matters and how everyone is a very important part of it: System Change, Business Change and also staying true to the personal values and acting on them.


With the NordicCE2020 – What's Next The Nordic Chambers of Commerce in the Netherlands, the Nordic Embassies and the Representation in the Netherlands of the European Commission in collaboration with MissionC are very pleased to follow-up the successful NordicCE2020 Summit from Waste to Resource with a series of Webinars on What's Next.
The whole world was making plans for the year 2020. So much vision for a sustainable world, so many plans to push Circular Economy. When we discussed Circular Economy during our annual Nordic Circular Economy Summit in February, the future seemed bright.
– What has changed and how will the future look like post COVID-19?
– What will be the role of Circular Economy?
Join us at our next webinars on May 18 and May 25 where we invite our speakers to reflect on current developments and share their insight on WHAT'S NEXT.
Speakers:
Cathrine Barth, Co-Founder CircularNorway
Freek van Eijk, Director Holland Circular Hotspot
Marthe Haugland, Senior Innovation Advisor Nordic Innovation
Harald Friedl, Global leader on Circular Economy and Systems Change | COP 26 Global Climate Champion Team | Adviser to Circle Economy
Moderator Andrea Orsag, Founder MissionC
Partners:
In collaboration with:
Participation Fee
This webinar is offered free of charge registration however, is compulsory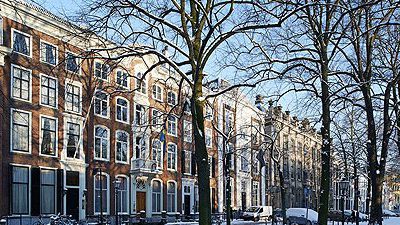 The Swedish Chamber of Commerce would like to thank all participants for contributing to the success of the Swedish Chamber Patron Dinner on November 22, 2016. We cordially thank H.E. Ambassador of Sweden and Honorary Chairman of the Swedish Chamber of Commerce Mr. Per Holmström for hosting the Patron Dinner 2016 and Mr. Jeroen van der Veer, ING Keynote speaker and Honorary Guest, for sharing his experiences and introducing the Round Table discussions.
View event
Register for this event - Non-members
Register for this event - Members
Thank you for registering for this event. Below you can let us know if you want to bring a guest, and if so, how many.