Back to overview
The Swedish Chamber Mentorship Program 3: Values and dreams. How does it work in real life?

Guest Speaker: Karin Tenelius, CEO and Founder Tuff Leadership Trainingo
Strategic career planning vs purpose in life?
Without any judgement about what is the right path in working life, this seminar is about the benefits of balancing these two extremes. What is this abstract thing that we name purpose, vocation or calling? How do you find it? Don´t you risk your great career plan for some vague longing? Outcomes will be new ideas and angles on how you chose in life.
Welcome to download Strategic Questions under Program below.
Venue
Swedish Chamber of Commerce
De Ruijterkade 5
1013 AA, Amsterdam
Program
18.30 – 19.45
Excercises and discussions around the Theme for this evening.
19.45 – 20.00
Short Break
20.00 – 20.45
Individual talks
20.45
Summing up
21.00
End of evening
Guest Speaker: Karin Tenelius, CEO and Founder Tuff Leadership Training
Karin Tenelius has coached thousands of job seekers and managers for more than 20 years. She also started more than 10 companies around the theme of her mission in life. In the seminar she shares her findings around mindsets and route choises that seem to lead to personal success, growth and satisfaction.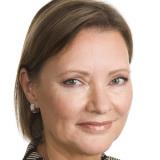 Coach Swedish Chamber of Commerce Mentorship Program: Wilma Buis General Manager Mercuri Urval
After her Masters in Dutch Language and Literature, Wilma Buis took various courses in the areas of marketing, communication, business and organisational administration and coaching. She has worked at Mercuri Urval since 1988 and has built up extensive experience in consultancy in many sectors of the business world on the interface of human behaviour and organisation results, (Executive) recruitment, selection and development and the guidance of strategy implementation. She is the sparring partner of the executive and management teams for cultural and organisational change, employer branding and the building up of consistent talent management.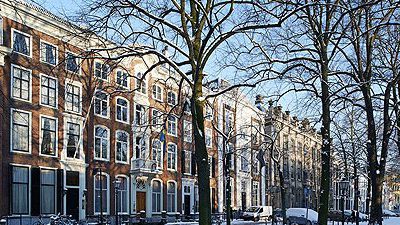 The Swedish Chamber of Commerce would like to thank all participants for contributing to the success of the Swedish Chamber Patron Dinner on November 22, 2016. We cordially thank H.E. Ambassador of Sweden and Honorary Chairman of the Swedish Chamber of Commerce Mr. Per Holmström for hosting the Patron Dinner 2016 and Mr. Jeroen van der Veer, ING Keynote speaker and Honorary Guest, for sharing his experiences and introducing the Round Table discussions.
View event
Register for this event - Non-members
Register for this event - Members
Thank you for registering for this event. Below you can let us know if you want to bring a guest, and if so, how many.