Back to overview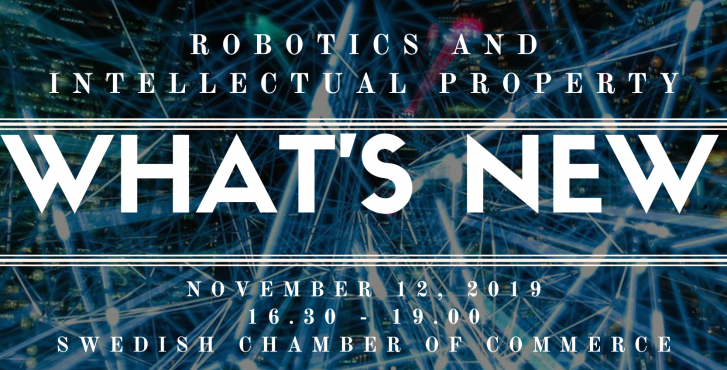 What´s New?  – Robotics and IP with TK Tech. 
Time: 16.30– 19 .00
The program starts at 17.00
Presentation and Networking
The Swedish Chamber of Commerce in collaboration with Epicenter Amsterdam and TeekensKarstens advocaten notarissen welcome you to an afternoon presentation and networking drinks about the protection of creative and innovative ideas and products of great importance.
If the protection of innovative products and services is assured companies can be innovative. This protection is, among others, ensured by intellectual property rights ("IP"), such as copyright law and patent law.
Autonomous intelligent systems ("AIS") and robotics are increasingly involved in the creative and innovative processes of companies. The use of AIS in the context of innovative processess within companies raises questions about the applicable legal framework. For instance who would own an invention discovered and developped by a robot?.Is this the robot or the human who controls the robot? Who would be liable if a robot infringes a copyright of a third party?
In our next session, we will address these issues. To do so, we will discuss IP in their specific relation to robotics and AIS. We will provide guidance on how to protect your IP in the best way possible, while using robotics and AIS.
To read the latest article by TK Teck, click on the Programme below:
Venue
Swedish Chamber of Commerce
Epicenter Amsterdam
Fred. Roeskestraat 115
1076 EE Amsterdam
Participation Fee
This presentation is offered to the members and business relations of the Swedish Chamber, Young Professionals and the Community of Epicenter Amsterdam free of charge. Registration, however, is compulsory.
Registration details
For digital registration please click below or send an email to events@swedishchamber.nl before November 10, 2019.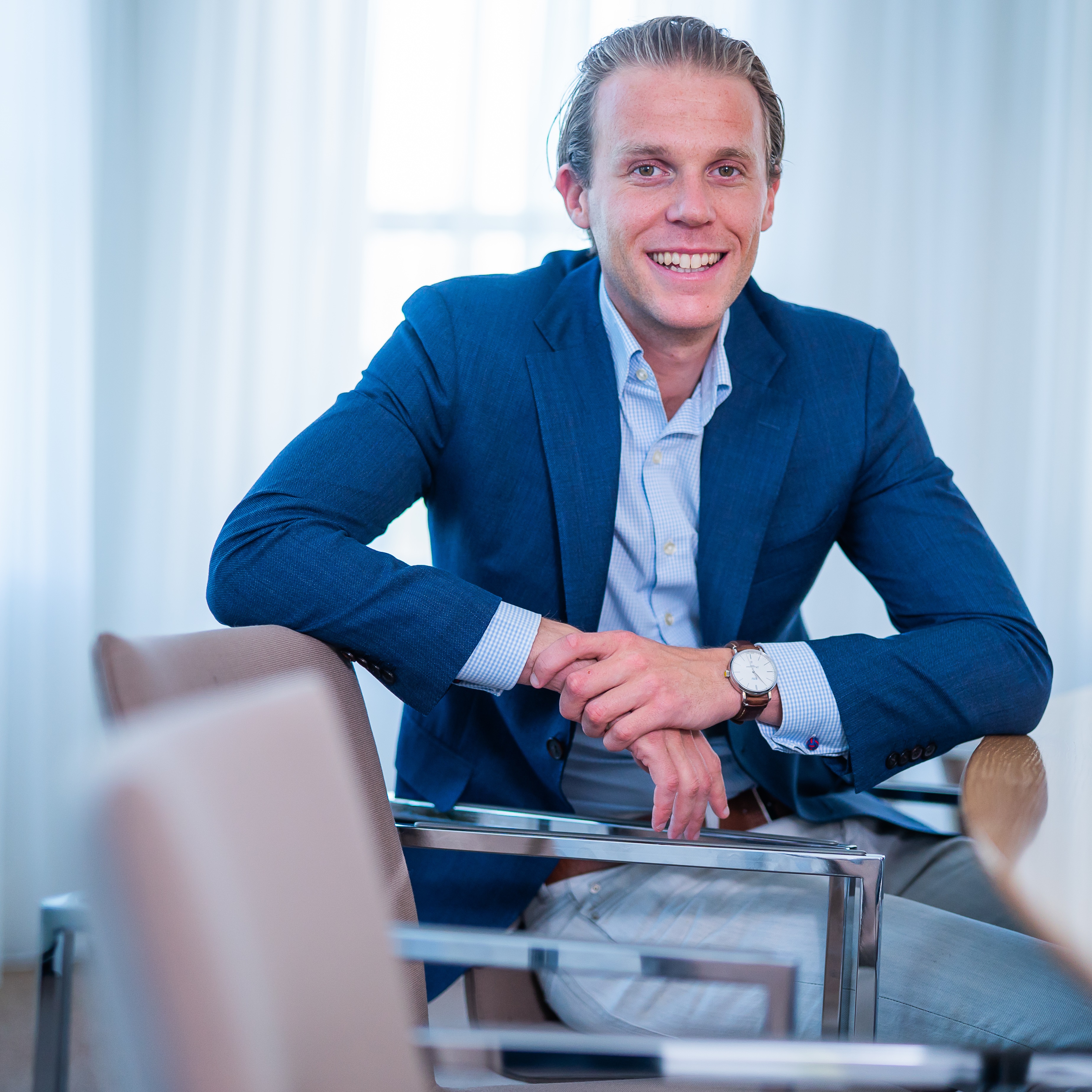 Rens Goudsmit
EXPERTISE: -Corporate & Commercial litigation; every type of dispute that can arise in the business context, including breach of contract cases, partnership/joint venture disputes, class actions, (business) torts and/or shareholder issues. - Privacy law: Data protection regulation (GDPR) - IT/Tech law: IT-contracting, all legal aspects of new technologies, such as AR, VR, AI/algorithms, big data, blockchain.
Lex Keukens
EXPERTISE: - Intellectual property law: copyright law, trademark law, trade name law, patent law, unfair competition, image rights, defamation. - Privacy law: Data protection regulation (GDPR) - IT/Tech law: IT-contracting, all legal aspects of new technologies, such as AR, VR, AI/algorithms, big data, blockchain.
About the company
TK Tech At TK Tech we are specialized in all legal aspects of innovative technologies. We believe the legislation is strongly outdated and therefore not easily applicable on new innovative technologies. Our focus as tech lawyers is to first understand all aspects of the technology. Once all the aspects of the technology are clearly defined, we have all the legal expertise in house to determine how the technology should be interpreted into the legal framework. We help our clients to be innovative within the existing legal framework. Since January 2019 TK Tech opened offices in Amsterdam at the Keizersgracht. TK Tech operates from a co-working space.
The Swedish Chamber of Commerce would like to thank all participants for contributing to the success of the Swedish Chamber Patron Dinner on November 22, 2016. We cordially thank H.E. Ambassador of Sweden and Honorary Chairman of the Swedish Chamber of Commerce Mr. Per Holmström for hosting the Patron Dinner 2016 and Mr. Jeroen van der Veer, ING Keynote speaker and Honorary Guest, for sharing his experiences and introducing the Round Table discussions.
View event
Register for this event - Non-members
Register for this event - Members
Thank you for registering for this event. Below you can let us know if you want to bring a guest, and if so, how many.