Back to overview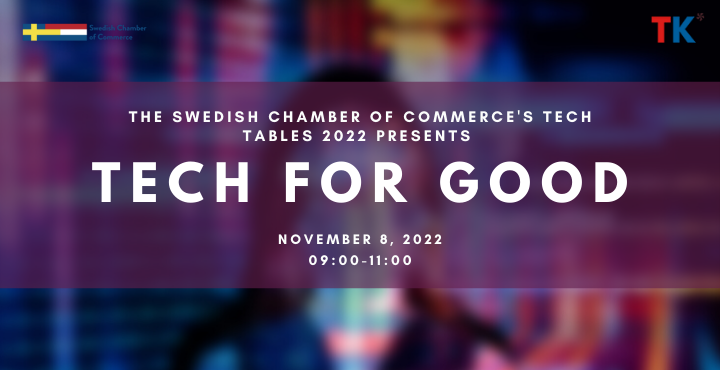 LIVE/HYBRID
November 8, 2022
09:00-11:00
Moderator:
Lex Keukens, Lawyer TK Tech
Welcome to join the Swedish Chamber of Commerce Tech Table – Tech for Good. In this session, we are bringing together experts within our broad network to discuss the technologies of the future and tech as an enabler for good. How is tech tackling the fundamental challenges facing us within environmental and social impact? How can ideas and innovation behind ideal-driven technology and conscious investments be used to drive change? How will technologies shape the future and how will the industry, academia, and policymakers be able to solve the world's problems together?
More speakers to be confirmed
With this event, we would like to continue to build on our tech network community and therefore encourage all participants to meet up live to share ideas and experiences. However, for those unable to join our live session a link will be provided to the hybrid version.
ABOUT SWEDISH CHAMBER OF COMMERCE TECH TABLES
The Swedish Chamber of Commerce's Tech Tables invites Swedish Chamber Members and leading experts, exciting entrepreneurs and challengers alongside passionate change makers from Sweden and the Netherlands to participate in the exciting discussions about the latest tech trends. How will technologies shape the future and what can we learn from each other?
THE TECH TABLES 2022 THEMES
Cyber Security |   March 17
Women in Tech |  Sept 8
Tech for Good | Nov 8
Tech Finance/VC Investment | November 29

The Swedish Chamber of Commerce Tech Table 2022 is supported by TK Tech.

Venue
Swedish Chamber of Commerce
Fred. Roeskestraat 115
1076 EE Amsterdam
Participation Fee
Members of the Swedish Chamber of Commerce: Euro 25,00 excl. VAT
Yp Members of the Swedish Chamber of Commerce: Euro 12.50 excl. VAT
Non-Members: Euro 35.00
Registration details
Welcome to register digitally by clicking on Member or Guests below. After registration you will receive a confirmation and an invoice for your participation.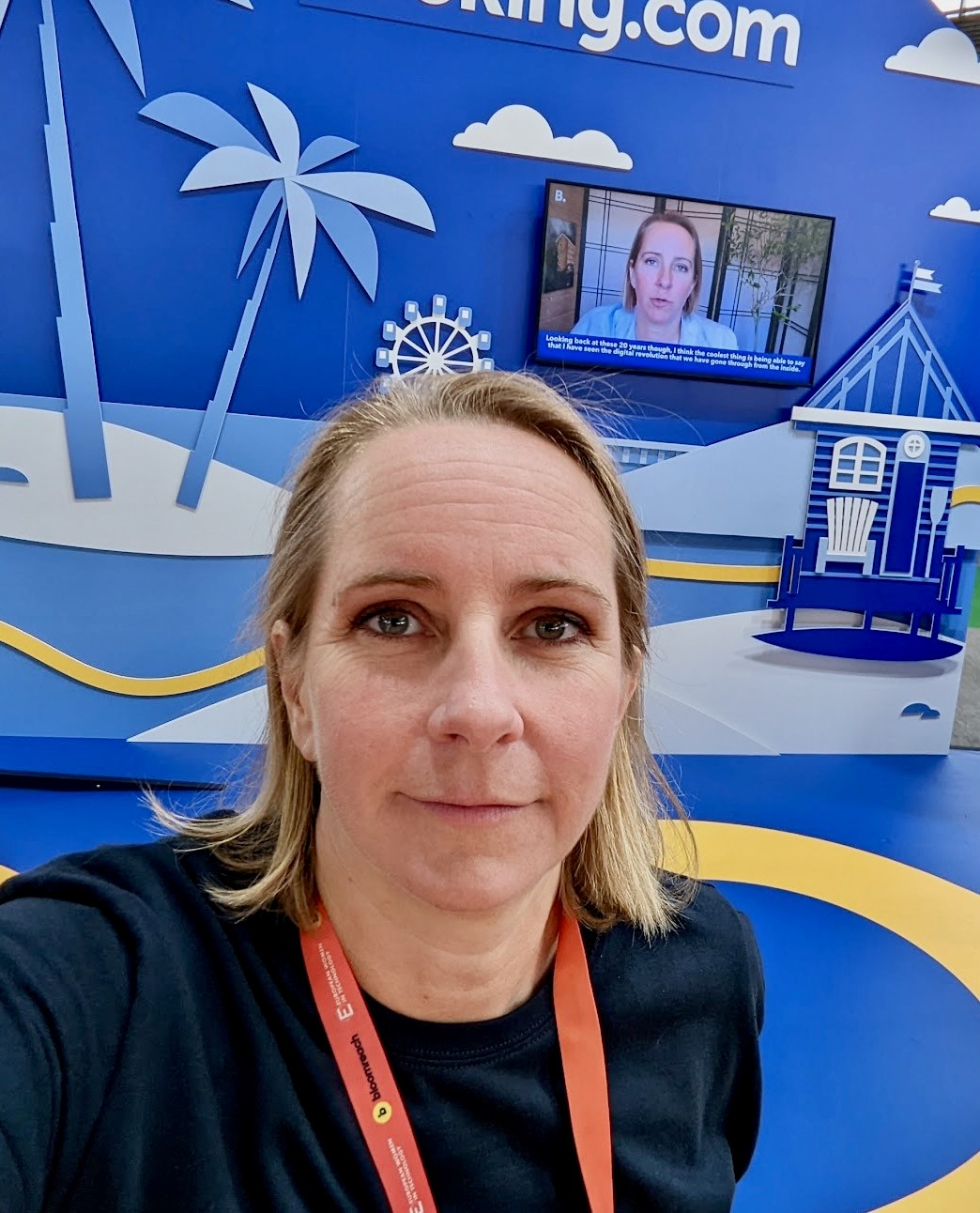 Lotta Gunnarsson, Director of Software Development at Booking.com
Lotta's expertise is Tech, Change Management and Leadership. She's had leading positions in both small and large multinational companies. In her current position she works with tech strategy and organisational development in a very diverse company. As a woman in Tech she has always been part of a minority. She's had to learn how to navigate politics, without sacrificing her family for a career.
Register for this event - Non-members
Register for this event - Members
Thank you for registering for this event. Below you can let us know if you want to bring a guest, and if so, how many.