Back to overview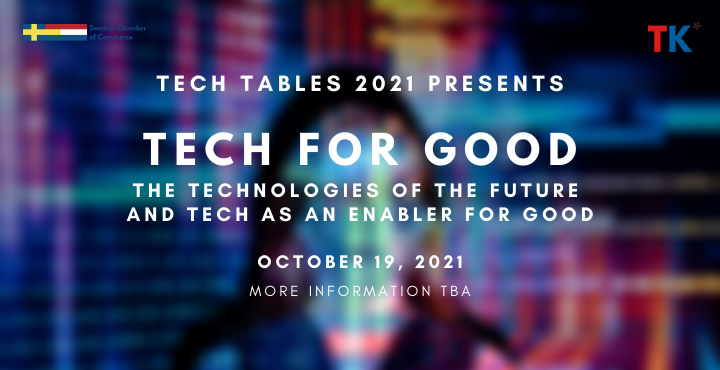 Date: October 19, 2021
Time: TBA
Tech for Good
How is tech tackling the fundamental challenges facing us within environmental and social impact? In this webinar we are aiming to discuss the technologies of the future, and tech as an enabler for good. How can ideas and innovation behind ideal driven technology and conscious investments be used to drive change? How will technologies shaping the future and how will the industry, academia and policy makers be able to solve the world's problems together?
More information tba.
Register for this event - Non-members
Register for this event - Members
Thank you for registering for this event. Below you can let us know if you want to bring a guest, and if so, how many.