Back to overview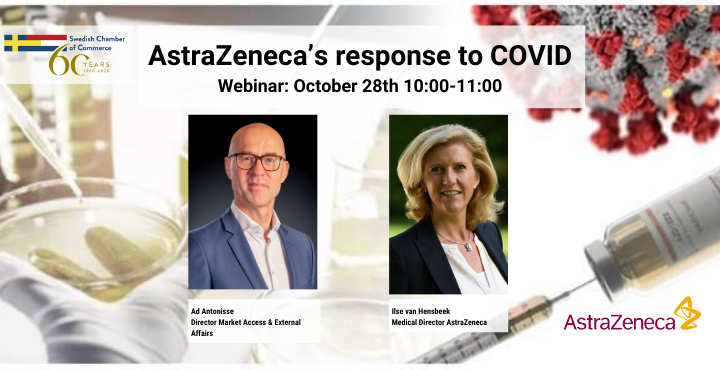 Time: 10.00 – 11.00 CET
Webinar
The Swedish Chamber of Commerce have the pleasure of inviting you to a Business Webinar on October 28, 2020 about AstraZeneca's reponse to COVID.
The COVID-19 pandemic is placing immediate challenges on our healthcare systems and will also have a longer lasting impact on the way we live and think about our health – and that of others – in the years to come. As ever, AstraZeneca prioritizes the needs of patients to help ensure their safety and continued access to care. In addition, AstraZeneca plays their part in helping to relieve the pressure on healthcare systems during this critical period as well as our future recovery. Ilse van Hensbeek, medical director of AstraZeneca Netherlands, will elaborate on AstraZeneca's response to COVID, and the efforts that entails. In addition to partnering with the University of Oxford to deliver a working vaccine, AstraZeneca researches monoclonal antibody combinations as well as the use registered treatment to combat the severe complications of the virus.
PROGRAM
10.00 Welcome
10.05 Introduction AstraZeneca by Ad Antonisse, Director Market Access & External Affairs
10.20 Progress and challenges Corona Virus by Ilse van Hensbeek, Medical Director AstraZeneca
10.35 Q&A
10.50 Conclusion
10.55 Thank you by Swedish Chamber
11.00 End of Webinar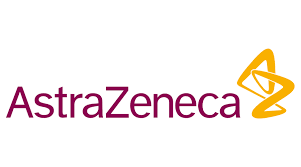 Participation Fee
Participation Fee Swedish Chamber Members: Free of Charge
Participation Fee YP Members of the Swedish Chamber Free of Charge
Non-Members Euro 12,50
Registration details
Register digitally or by sending an email to events@swedishchamber.nl.
Upon registration you will receive a confirmation and a link to join the meeting.
Register for this event
Members
Swedish Chamber of Commerce Business Webinar: AstraZeneca's response to COVID
October 28, 2020, 10.00 - 11.00 CET
Register for this event
Non Members (Guest)
Swedish Chamber of Commerce Business Webinar: AstraZeneca's response to COVID
October 28, 2020, 10.00 - 11.00 CET
Ask a question about this event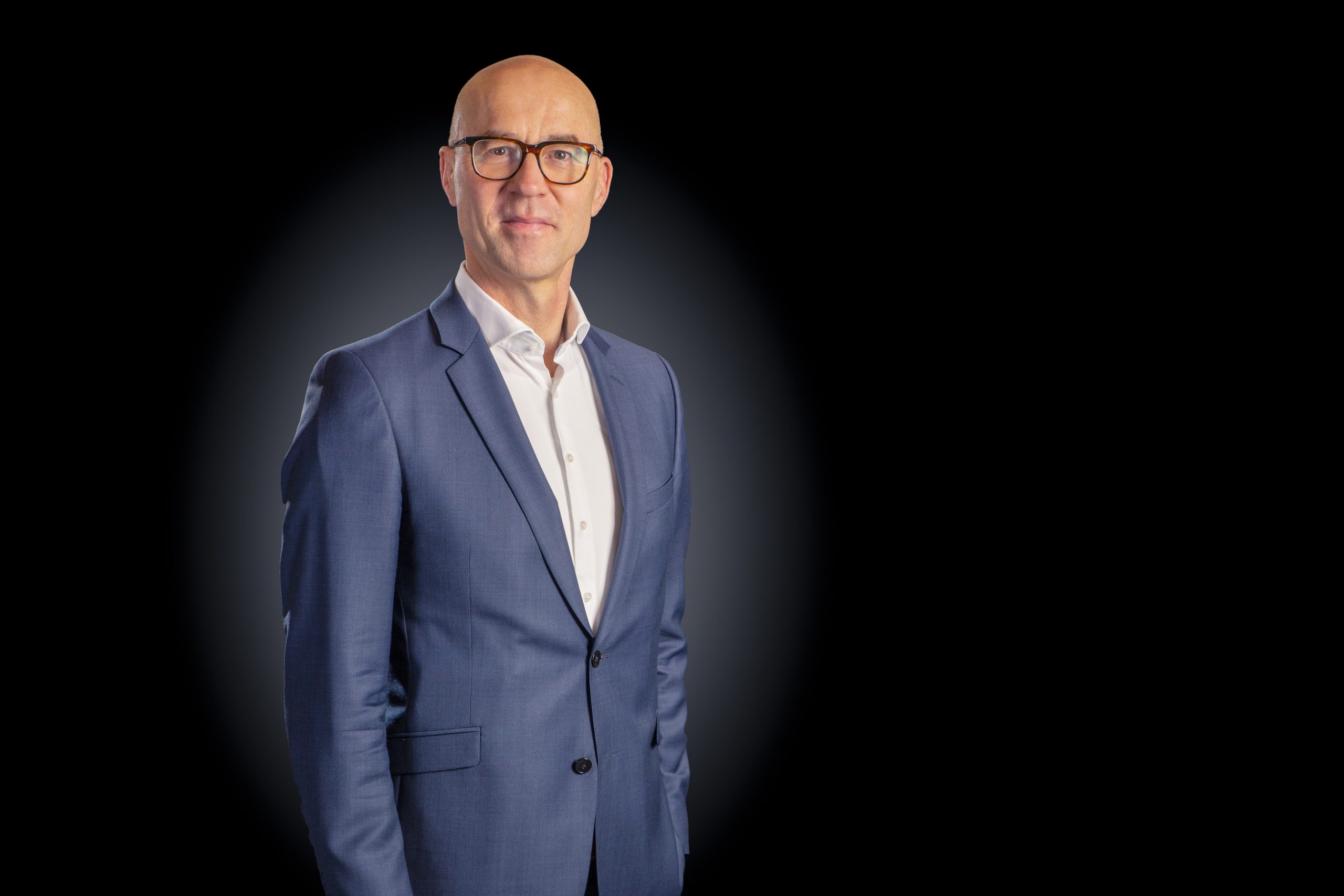 Ad Antonisse Director Market Access & External Affairs
Ad started his career in healthcare and pharma thirty years ago. After finishing an education in both chemical science and marketing, Ad worked at the German pharmaceutical company Boehringher Ingelheim for seven years. BYK and Nutricia followed, before joining AstraZeneca in 2000. Over the last nineteen years Ad has been responsible for national market access, business development and public affairs, in all therapeutical areas. His main responsibility has been to provide access to innovative medicines for patients with severe, often chronical diseases, such as cancer, respiratory conditions, cardiovascular disease, heart failure, chronic kidney disease and diabetes. In addition to his role at AstraZeneca, Ad is chairman for the pharmaceutical market access committee of the American Chamber of Commerce (AmCham), part of the healthcare committee at VNO-NCW and a member of the board of World Child Cancer.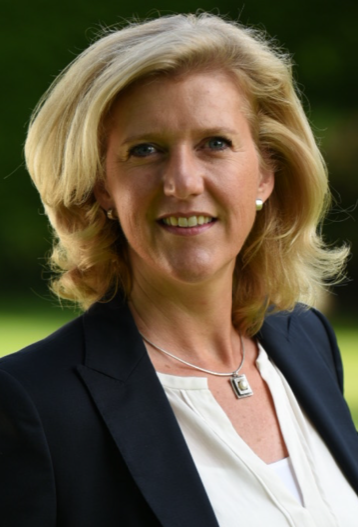 Ilse van Hensbeek, Medical Director AstraZeneca
Ilse van Hensbeek graduated as physician from the University of Maastricht and joined the pharmaceutical industry back in 1998. She started her career at Organon in Global Medical Affairs and expanded her horizon with more commercial roles on a local, regional and global level. She returned to a Medical Therapeutic Aread Lead position with Amgen and worked for two years at their headoffice in the US before joining AstraZeneca as Medical Director in 2019. Her responsibility covered the therapeutic domains of neuroscience, oncology, hematology, respiratory, immunology and cardiovascular disease. With over 20 years of experience in several global, regional and local roles, spanning the total product life cycle, Ilse has a good overview of what it takes to invent, develop, produce & market new products to guarantee access to patients with the ultimate goal to improve patient lives.
Register for this event - Non-members
Register for this event - Members
Thank you for registering for this event. Below you can let us know if you want to bring a guest, and if so, how many.