Back to overview
Date:
Saturday, October 28, 2023
Time:
11.00 –  13.00
Venue:
Nordic Days Fair
Inpyrium, Cuyijk
#NordicTalks 2023 – Friluftsliv – The Great Impact of Outdoor Life on Health
Healthy employees – that's something we all want. Therefore, many companies offer the opportunity to exercise together after working hours. An active outdoor life provides many societal benefits, both for the individual and for the population at large – public health. Some of the effects are fewer illnesses and less absenteeism in schools and workplaces, improved quality of life, and even extended lifespan.
Recent research shows that the positive effects of outdoor life cover virtually all areas of society, from urban planning, learning in schools, health, gender equality, and integration. Outdoor life also has a positive influence on crime prevention, environmental work, and the economy. Furthermore, it makes rural communities more vibrant.
Join the NordicTalks 2023 Summit – Friluftsliv – "The Great Impact of Outdoor Life on Health" on October 28, 2023, at the Nordic Days Fair in Cuijk.  At the NordicTalks 2023 Summit, we will be joined by experts, scientists, and business leaders from all the Nordic countries and from the Netherlands to discuss the impact of outdoor lifestyle and the impact on health and well-being and how companies can benefit from both a healthier and more energized workforce by offering healthy choices for their employees.
The NordicTalks 2023 will be moderated by Sander Schimmelpenninck, author, entrepreneur, and TV presenter.
Sign up today for NordicTalks 2023 – Friluftsliv – The Great Impact of Outdoor Life on Health!
Moderator: Sander Schimmelpenninck
Speakers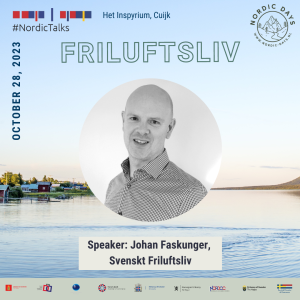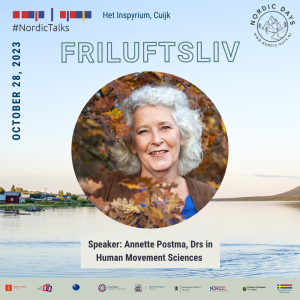 The #NordicTalks2023 Seminar is organized by the Nordic Chambers of Commerce and Nordic Embassies in the Netherlands, and we are very proud that we will be joined by the Nordic Ambassadors who will share the latest insights from their countries.
Powered by: 
Venue
Nordic Days Fair
Inspyrium
Beerseweg 45
5431 LB Cuijk
Participation Fee
Participation fee:
- Chamber Members (and guest of members) Euro 29,50
- Non-Members Euro 35
- YP Members Euro 25
The participation fee includes a seat at the #NordicTalks 2023 - Friluftsfliv Summit and free entrance to the Nordic Days Fair.
Special offer
By payment of your participation fee, you will receive a special code offering 50% reduced price for entrance to the Nordic Days fair for your family members.
By registration, you will receive a confirmation and an invoice for your participation fee.
Registration details
Terms & Conditions
Bookings are non-refundable but at the discretion of the organizer, you can change the name of the person(s) attending. For this, please contact events@swedishchamber.nl. Limited availability, first come first served will be applied.
Sander Schimmelpenninck Journalist, Presenter, Entrepreneur
Sander Schimmelpenninck is a journalist, entrepreneur, and presenter. He studied law in Rotterdam and Milan, and after completing his studies, he reluctantly started as a lawyer in the Zuidas. In 2012, he changed course and started in the field of business, opening two pizza restaurants with his friend Jaap Reesema. A year later, in September 2013, Sander started working part-time for Quote as an editor. In 2018, Sander received his first television program with De Opvolgers. After four years as editor-in-chief, Sander said goodbye to Quote in 2020 and started his own media company, Tonny Media. His most recent project is his TV program 'Sander en de Kloof' and his recent book 'Sander en de Brug'.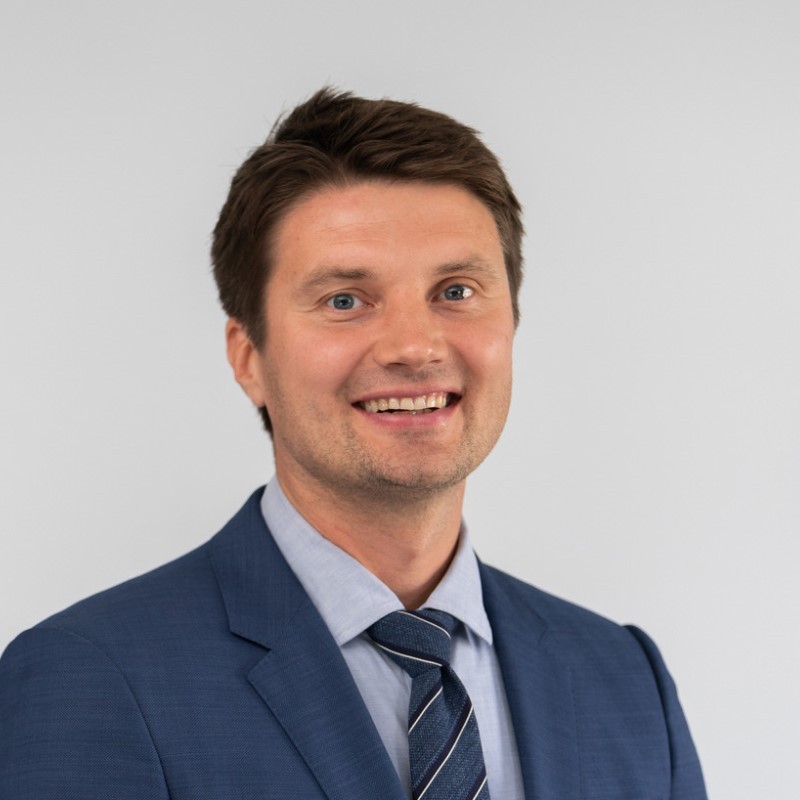 Antti Äikäs
Antti Äikäs is currently the CEO at Freia, which helps corporate management in areas of leadership development, ability management, and worksite health promotion. He develops working life from an interdisciplinary perspective and will bring the Finish perspective to #NordicTalsk2023. He's an expert in planning and managing programs that improve workability and health, and in evaluating their effectiveness. During his career, Antti has been improving the well-being of a large Finnish forest organization with great results and has helped company managers of various branches connect personnel development to their company strategy and figures. Antti has a unique ability to proactively recognize alarm signals at both individual and company levels.
Johan Faskunger
Johan Faskunger from The Swedish Association for Outdoor Organisations (Svenskt Friluftsliv) has a PhD in physical activity and public health (University of Bristol), and has long experience of working with the promotion of physical activity, public health and community planning. The report in focus for the presentation is a review of the societal benefits and added value of outdoor living, access to recreational areas and effects of programmes and activities by outdoor living organizations. In his spare time, Johan likes to engage in cross-country skiing, running, cycling and other ways to discover the outdoors in Sweden.
Annette Postma
Annette Postma is a Drs (equivalent of MSc) in Human Movement Sciences (Vrije Universiteit Amsterdam), and networkadvisor Nature and Environment at Alles is Gezondheid, a network-organisation with 3000+ partners aiming for a healthy and happy life for all Dutch residents. She is a true connector between science, policy and practice who wants to accelerate both greening the cities and companies as well as the use of nature by all citizens. Therefore she wrote a review on the health-effects of nature for GP's and accompanied it with a practical toolkit on healthy lifestyle outdoors. Recently she published a Top10 on nature-inclusive constructing for policy-makers, area-developers and construction companies, because in the Netherlands there is high need for more nature nearby. With her links to (national) programmes as Agenda Nature Inclusive, Healthy Green Cities and Programma Healthy Living Environment she brings specific Dutch challenges and opportunities on outdoor lifestyle and health to the table.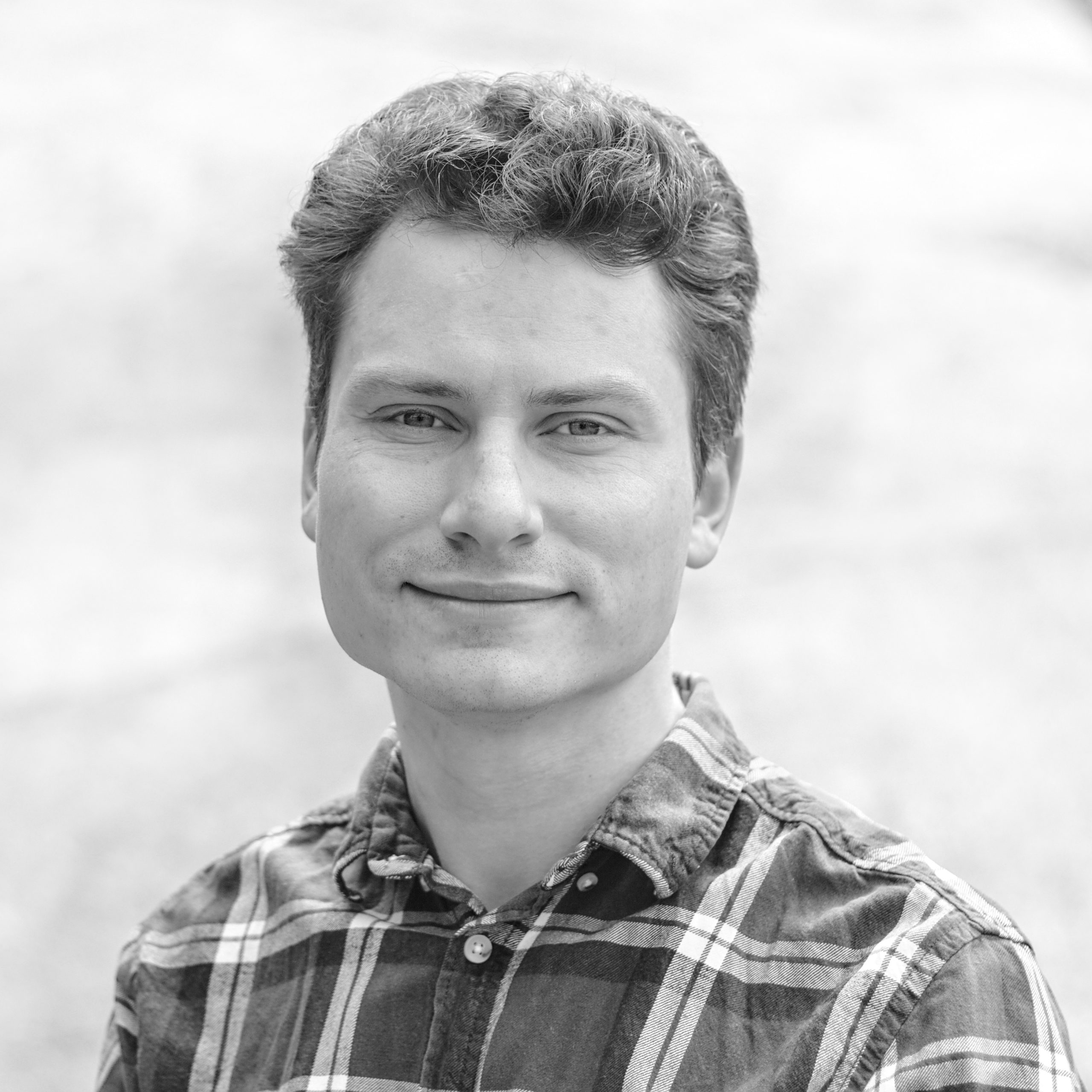 Benjamin Brinckmann
Benjamin Brinckmann moved from the Netherlands to Norway in 2012, where he studied environmental science and Norwegian outdoorlife at the University of Southeast Norway(USN). In 2021 he and his father Eric Brinckmann published the book Friluftsliv. Noors buitenleven voor de lage landen (translated to: Friluftsliv, Norwegian outdoorlife for the Dutch lowlands), in which they inspired their readers to learn from the outdoorlife traditions in Norway and make their natural surroundings an active part of everyday life – even in a crowded, urbanized country such as the Netherlands. Benjamin now lives with his partner and their son in the countryside of Larvik and works as an outdoorlife instructor for the Norwegian Tourist Association(DNT), besides his other occupations of illustration, graphics design and running a fencing club.
Register for this event - Non-members
Register for this event - Members
Thank you for registering for this event. Below you can let us know if you want to bring a guest, and if so, how many.