Back to overview
In collaboration with SKF, the Swedish Chamber of Commerce was proud to host the third Tech Table event, titled 'Diversity in Tech,' on September 14, 2023, at SKF Netherlands in Houten. This event represented a unique fusion of our popular Swedish Chamber Tech Table series and our Diversity & Inclusion Breakfast series. The overarching goal of the Diversity & Inclusion Breakfast series is to inspire and empower business leaders to foster inclusive and diverse work environments.
During the event, it was recognized that diverse and inclusive teams are not only instrumental in innovative problem-solving but also in attracting top talent and ensuring long-term profitability for tech companies. Hence, delving into these critical topics was imperative for the success, growth, and well-being of tech enterprises.
A special highlight of the event was the presence of the esteemed keynote speakers, Annika Ölme and Dr. Cara Antoine, who offered their invaluable perspectives on diversity, drawing from their personal experiences as two CTOs in leading international companies. They also highlighted interesting research about the positive impacts that proactive diversity initiatives bring to tech companies:
"You have 20 percent more innovation and 30 percent less risk in a diverse company."
– Annika Ölme

"The need for role models, allyship, and visibility are key features in incorporating diversity in tech. Think about how you can shine a spotlight on the perhaps hidden figures in your organizations. Invite them, network with them, select them, mix."

– Dr. Cara Antoine
SPEAKERS AND MODERATOR:
Photo credits event photos: Kwok-Keung Cheng / SKF Group
The Swedish Chamber of Commerce  Diversity in Tech is organized in collaboration with:
ABOUT THE SWEDISH CHAMBER THE TABLES SERIES
Tech Tables is a platform for Swedish-Dutch tech leaders, entrepreneurs, and investors to meet, learn, and discuss the latest trends in technology. The Swedish Chamber of Commerce's Tech Tables invite Swedish Chamber Members and leading experts, exciting entrepreneurs, and challengers alongside passionate changemakers from Sweden and the Netherlands to participate in the exciting discussions on how technology will shape the future and what can we learn from each other.
ABOUT THE SWEDISH CHAMBER DIVERSITY & INCLUSION BREAKFASTS
Our aim is to provide a series to discuss strategies with a focus on new perspectives, share real cases and research, and to support you with concrete tools to increase and develop D&I within your organization. We will discuss how to get started, which topics to prioritize, and the business case for diversity and inclusion. This will be an interactive event on one of the top priority topics, that we all know we "should" address, but don´t know "how".
Venue
Venue:
SKF B.V.
Meidoornkade 14
3992 AE Houten
Participation Fee
This event is offered to the Members and Young Professionals of the Swedish Chamber of Commerce free of charge. Registration is however, compulsory.
Registration details
Welcome to sign up by clicking on the registration button or send an email to events@swedishchamber.nl before September 7, 2023.
Upon registration, you will receive a confirmation.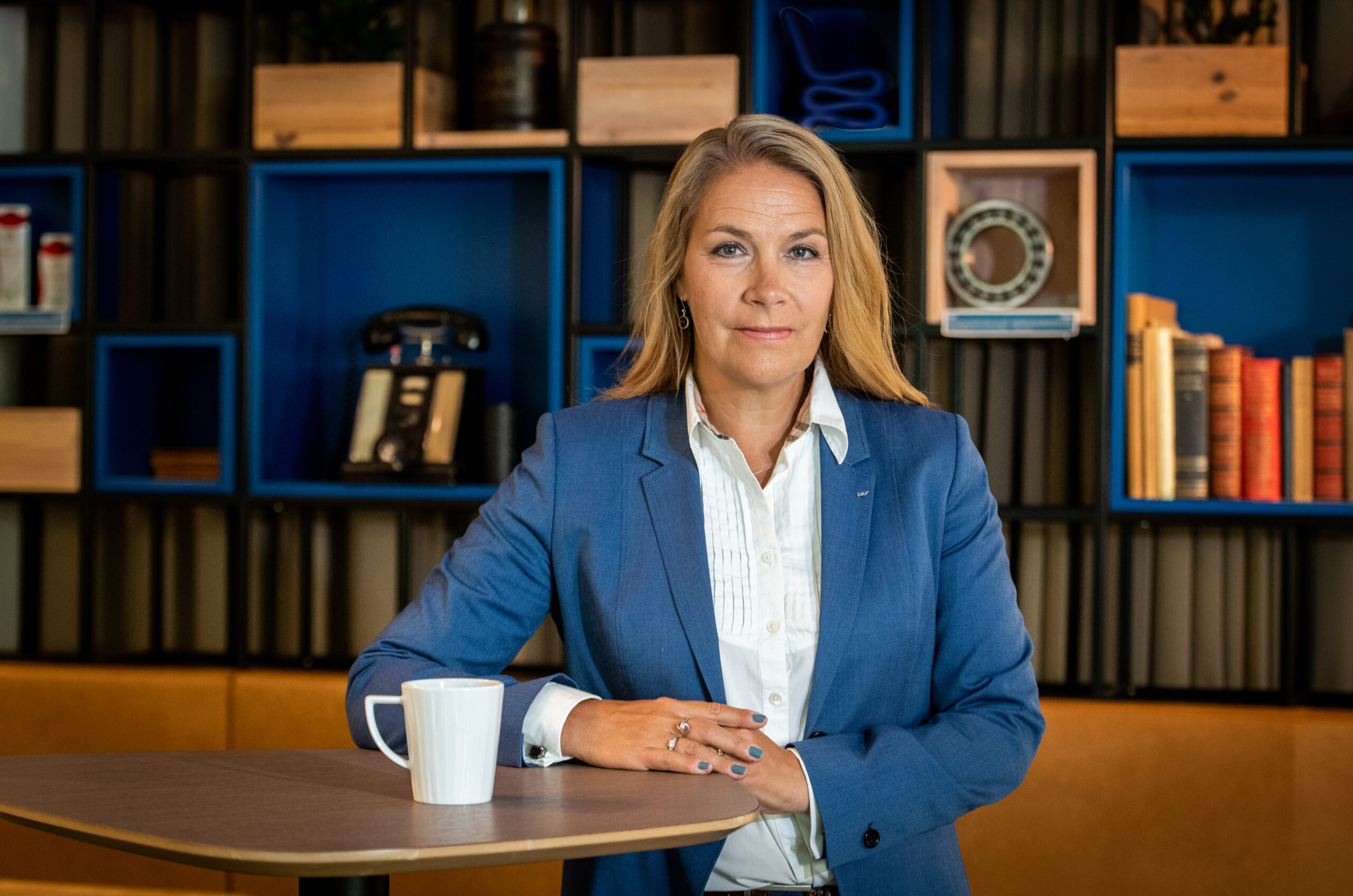 Annika Ölme as CTO and Senior Vice President, Technology Development.
Annika joined SKF in October 2022 from SAAB Radar Solutions, where she is CTO and Head of Engineering. Annika has also been Managing Director of Arcam, a subsidiary of General Electric. Between 2002-2017, Annika held various positions within SKF. Annika has a Master of Science in Electrical Engineering from Chalmers University of Technology and a Master of Business Administration from Waikato University.
Bernie van Leeuwen, Managing Director SKF Netherlands
Dr. Cara Antoine, Executive Vice President and Chief Technology & Portfolio Innovation Officer at Capgemini, responsible for the Northern and Central European regions.
Dr. Cara Antoine is a seasoned executive with experience in guiding the digital transformation and cultural evolution of global corporates from Polaroid to Compaq, HP, Shell, Microsoft, and IG&H. In her current role, Cara is Executive Vice President and Chief Technology & Portfolio Innovation Officer at Capgemini, responsible for the Northern and Central European regions. Her ambition is to educate & empower the next gen of female leaders to choose a career in tech. She thrives at the intersection of technology and humanity as Chairwoman of the Board at Women in Tech Netherlands, Digital Literacy Country Chair at the G100, and Supervisory Board Member at the Wortell Group. As a Patient Leader, Cara is a catalyst for digitalising visual health and this led her to join the Board and as Awards Chairwoman at the Cornea Patient Association, to serve on the Advisory Board of Easee (the first CE and FDA-certified online eye-exam), and as transformation leader at the Digital Health Committee and Registries of the European Society for Cataract and Refractive Surgeons. Cara is an inspirational mentor who loves to exchange experiences that activate and empower others to achieve all they want in work and life. Cara and her husband Niels have 2 grown children, Jesse (29) and Syll (24), and they live in North Holland where they enjoy taking long walks at the beach and swimming in the North Sea.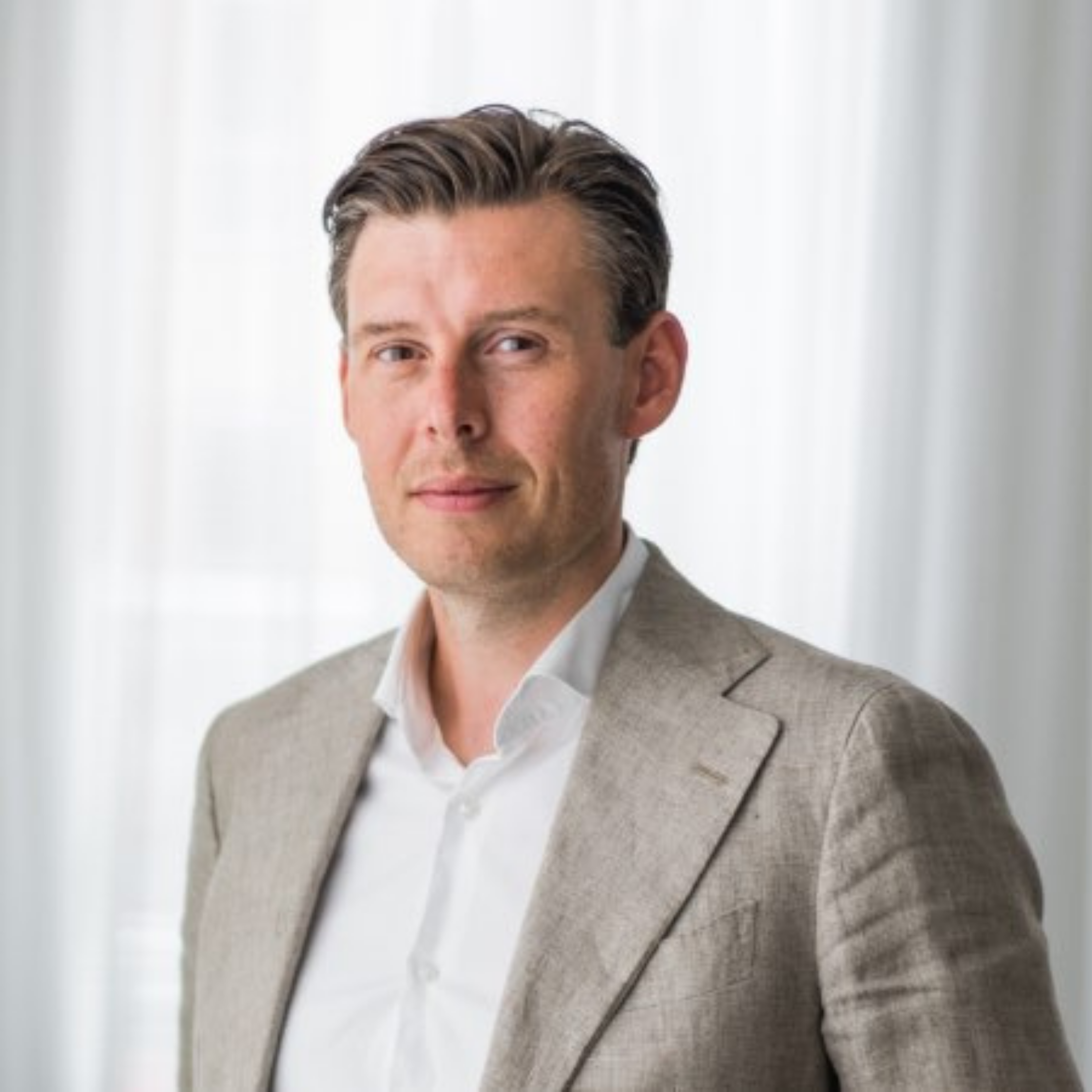 Lex Keukens
Advocaat, partner TeekensKarstens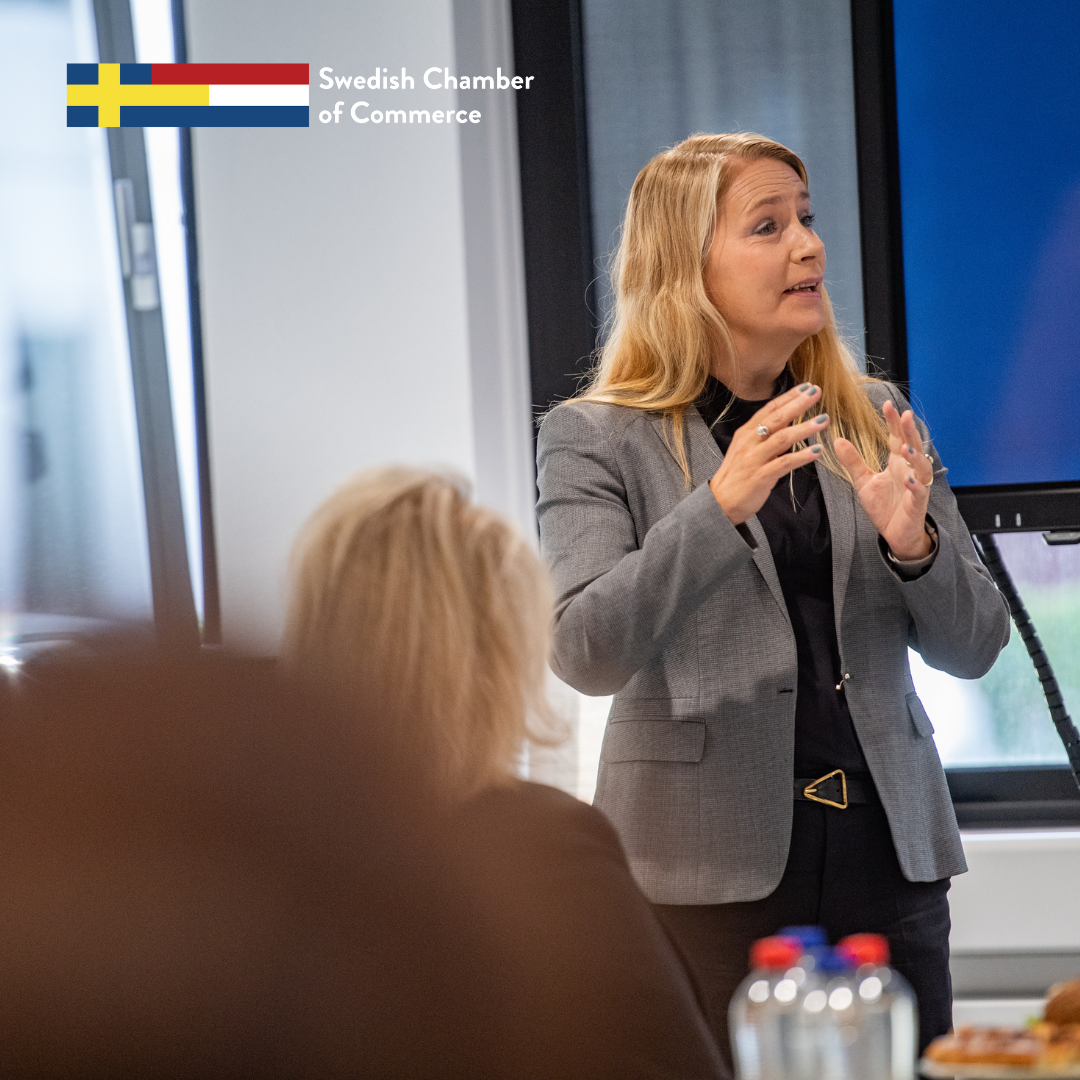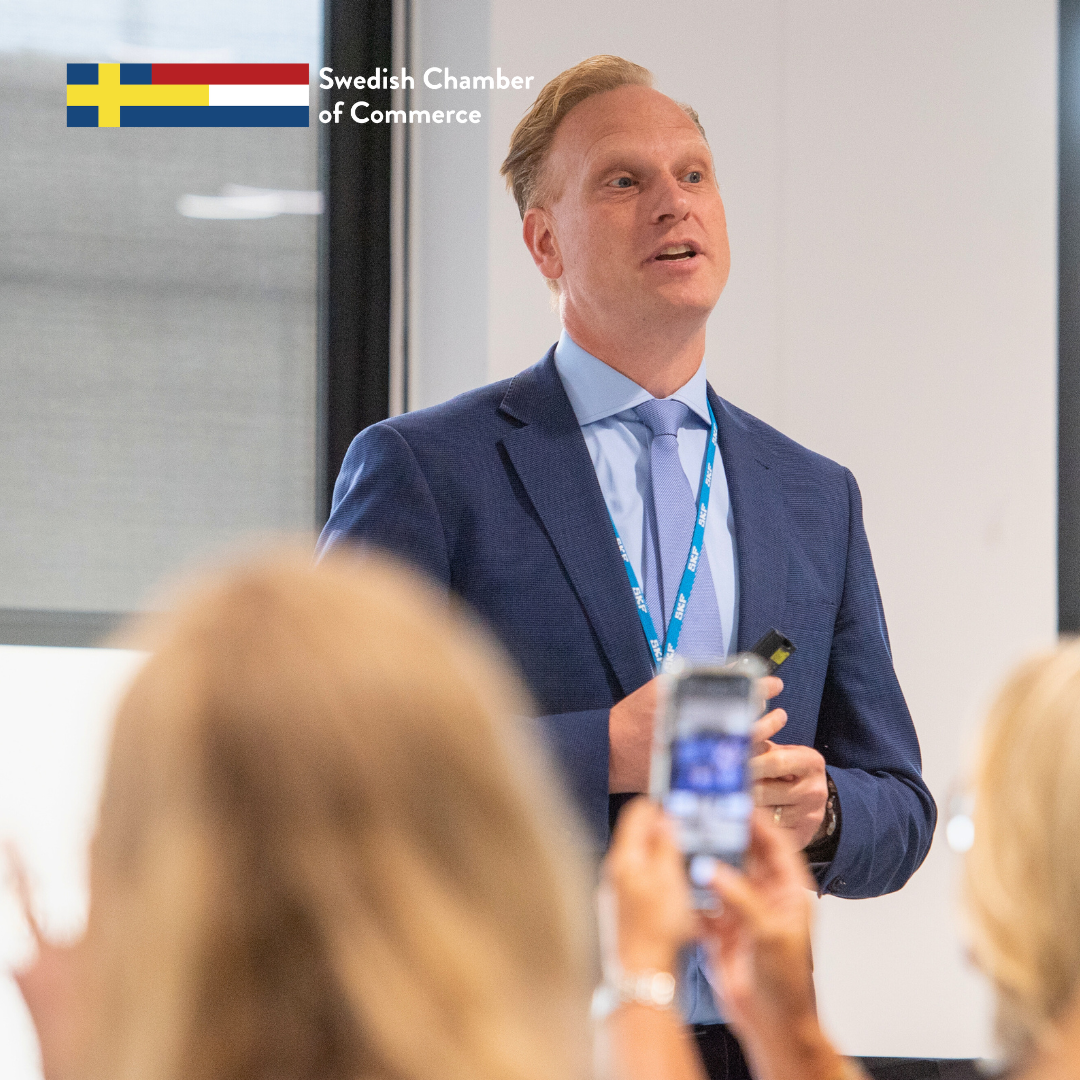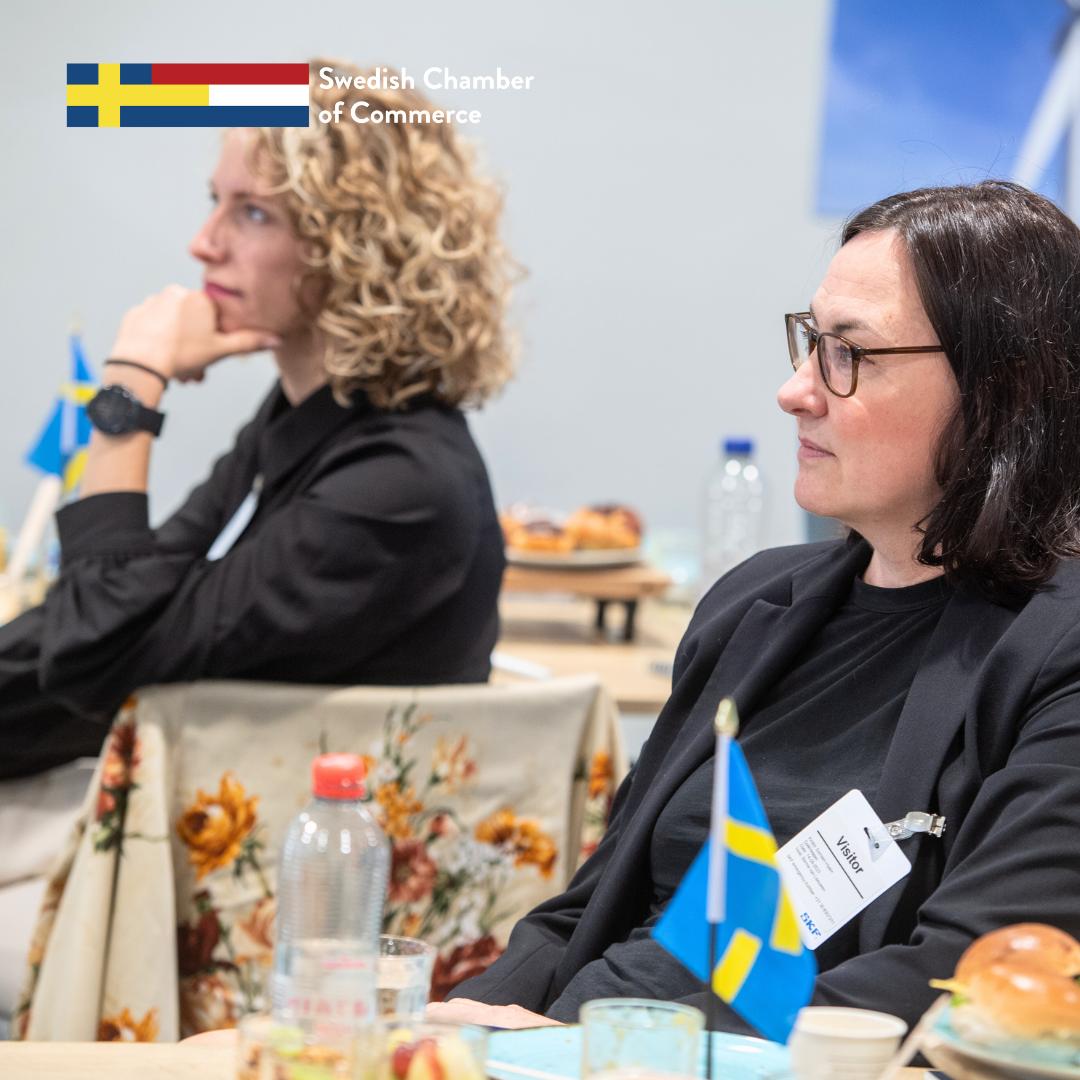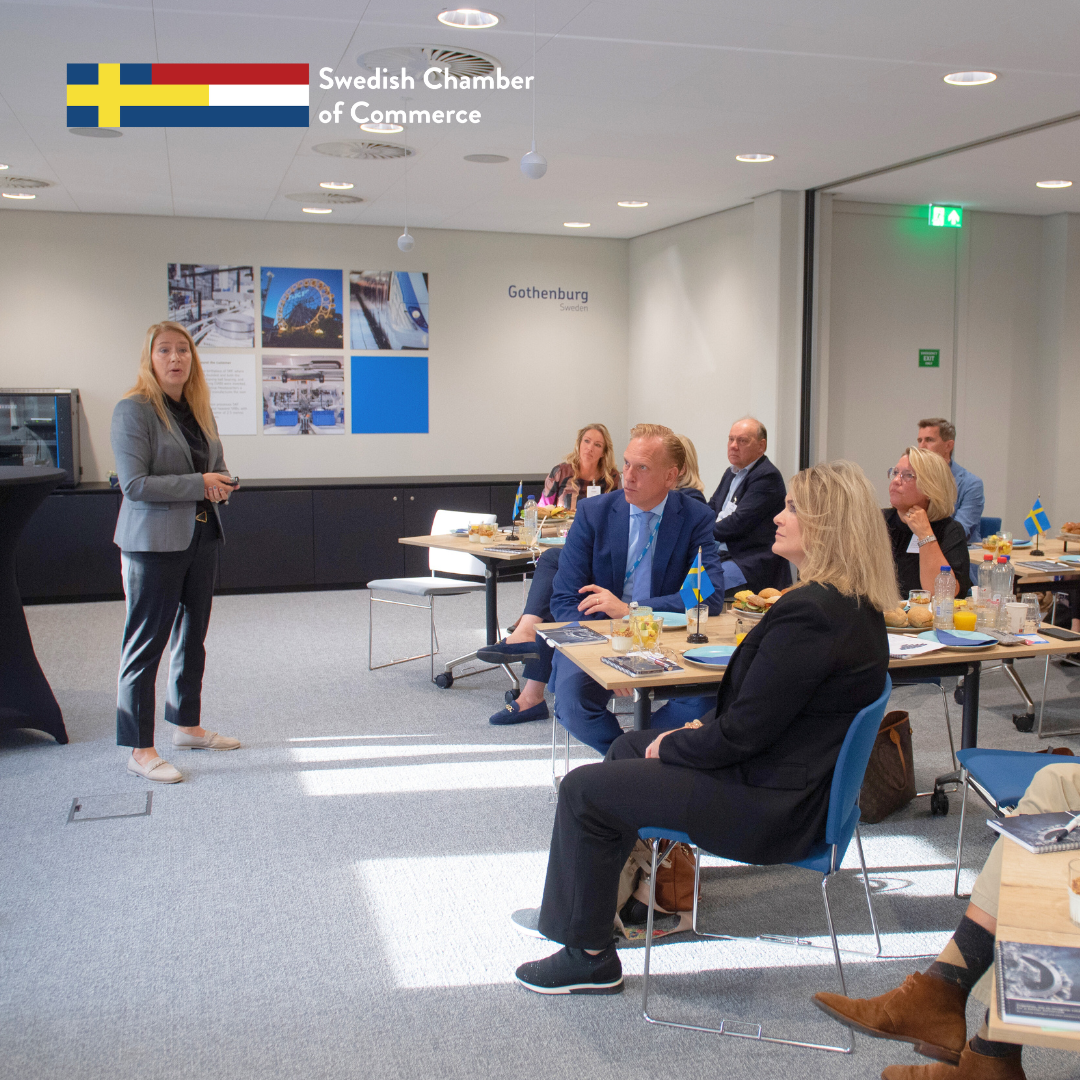 The Swedish Chamber of Commerce would like to thank all participants for contributing to the success of the Swedish Chamber Patron Dinner on November 22, 2016. We cordially thank H.E. Ambassador of Sweden and Honorary Chairman of the Swedish Chamber of Commerce Mr. Per Holmström for hosting the Patron Dinner 2016 and Mr. Jeroen van der Veer, ING Keynote speaker and Honorary Guest, for sharing his experiences and introducing the Round Table discussions.
View event
Register for this event - Non-members
Register for this event - Members
Thank you for registering for this event. Below you can let us know if you want to bring a guest, and if so, how many.