Back to overview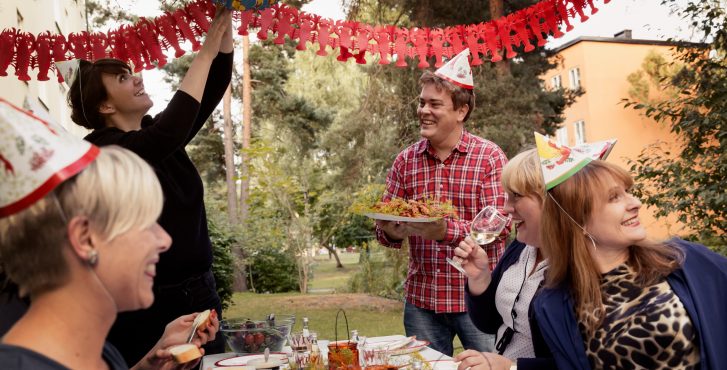 In between the last sun of summer and the first yellow leaves of autumn, we meet up at the lovely terrace of the Amstel Roeivereninging for a drink, followed by a starter, a salad and unlimited amounts of the delicious crayfish. Of course you will have the opportunity to buy Swedish nubbe (shots), to accompany the traditional songs. To top off the evening, a DJ will play the latest sounds and biggest hits.
So put on your dancing shoes, get ready to sing along and register quickly, the seats are limited…
When: September 7, 2019
Time: 19.00 – 00.00
Where: Roeivereninging De Amstel, Hobbemakade 122, Amsterdam
Venue
Roei- en Zeilvereniging "De Amstel", Hobbemakade, Amsterdam, Nederländerna
Participation Fee
Price: Early Bird Offer
- 50 eur p.p (normal price 55) Members of the Swe-Cham, SWEA or Svenska Klubben
- 50 eur p.p (normal price 55) for 1 member guest
- 45 eur p.p (normal price 50) for Young Professionals
- 70 eur p.p for non-members
Prices include a welcome drink, starter, crayfish and 2 drink coupons. The Swedish nubbe is paid by cash.
Registration details
To benefit from the EARLY BIRD OFFER Registrattion and payment has to be made before 1 August.
Click for registration on the button below or send an email to events@swedishchamber.nl
By registration you will receive a confirmation with payment detaials.
Account for Payment Swedish Crayfish Party. Please send your name and name of your guest(s)
Svenska Klubben, IBAN NL58 INGB 0000 4855 28
Terms and conditions: Bookings are non-refundable, but at the discretion of the organiser, you can change the name of the person(s) attending by contacting events@swedishchamber.nl
Register for this event
Members
Registration for Members of the Swedish Chamber of Commerce and Young Professionals of the Swedish Chamber
Register for this event
Non Members (Guest)
Registration for Members of SWEA, Svenska Klubben and other guests
Ask a question about this event
Register for this event - Non-members
Register for this event - Members
Thank you for registering for this event. Below you can let us know if you want to bring a guest, and if so, how many.