Back to overview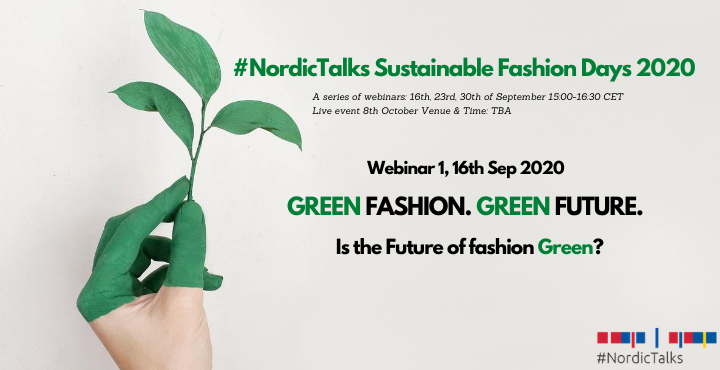 #NORDICTALKS Sustainable Fashion Days 2020
With the #NordicTalks Sustainable Fashion Days 2020 we aim to raise awareness for sustainable fashion and the environmental and social impact, to connect the sustainable fashion industry in the Nordics and the Netherlands, to support new collaborations and experience exchange, to spark the conversation and to showcase leaders and innovators.
#Nordictalks Sustainable Fashion Days 2020 is organized in collaboration with the Swedish Chamber of Commerce for the Netherlands, Finnish Dutch Chamber of Commerce, Danish Dutch Chamber of Commerce, Norwegian Dutch Chamber of Commerce, Embassy of Sweden in The Hague, Embassy of Denmark in the Netherlands, Royal Norwegian Embassy in The Hague, Embassy of Finland in The Netherlands
We are very pleased to invite all Members of the Nordic Chambers of Commerce and their relations, the Nordic Embassies, Government representatives, sustainable (fashion) networks and others interested in the Nordic – Dutch Sustainable Fashion to take part and participate in the #Nordictalks Sustainable Fashion Days 2020.
1st WEBINAR 16th September 2020 | 15:00 – 16:30
GREEN FASHION. GREEN FUTURE | Is the Future of fashion Green?
With a call for sustainable fashion that is more conscious (buying less, using better materials), fair (social justice in the supply chain, livable pay) and circular (sharing/renting business models, longevity, repairing and clothes with stories), how does a sustainable fashion company look like? What do they produce, where, in what way and in what quantities? Who are their customers? Who are the producers? What materials do they use, how do they sell clothes and for how much?
Insights into the big systemic changes transforming the industry and recreating the trends. Is sustainable collection the answer? Or do we need a strategic change and new business model? How to achieve this?
Big brands, new brands. Collaboration with innovative start-ups and scaling of ideas
More info about the event and the guest speakers will be announced.
GREEN FASHION. GREEN FUTURE | Is the Future of fashion Green? is number one of a series of Sustainable Fashion webinars leading up to a Live Event on October 8. Welcome to sign up for all:
2nd Webinar, 23rd September 2020 | 15:00 – 16:30. – CONSUMERS TURNING GREEN.
3rd Webinar, 30th September 2020 | 15:00 – 16:30.  – WE KNOW NOW.
Hybrid Live Event Amsterdam, 8th October 2020 | Time: 16:30-20:00 – BE PART OF IT

Partners:

Sponsors:

Participation Fee
Members of any of the organizing Nordic Chambers Free of charge
Members of the Young Professionals of any of the organizing Nordic Chambers Free of Charge
Non-Members TBA
Registration details
For members please register for this webinar by using the booking form below. Upon registration, you will be sent a confirmaion and information on how to connect to the webinar.
For non-members we will send information about our attractive package price to attend all 3 webinars and live event.
Terms & Conditions
Bookings are non-refundable, but at the discretion of the organiser, you can change the name of the person attending. For this, please contact events@swedishchamber.nl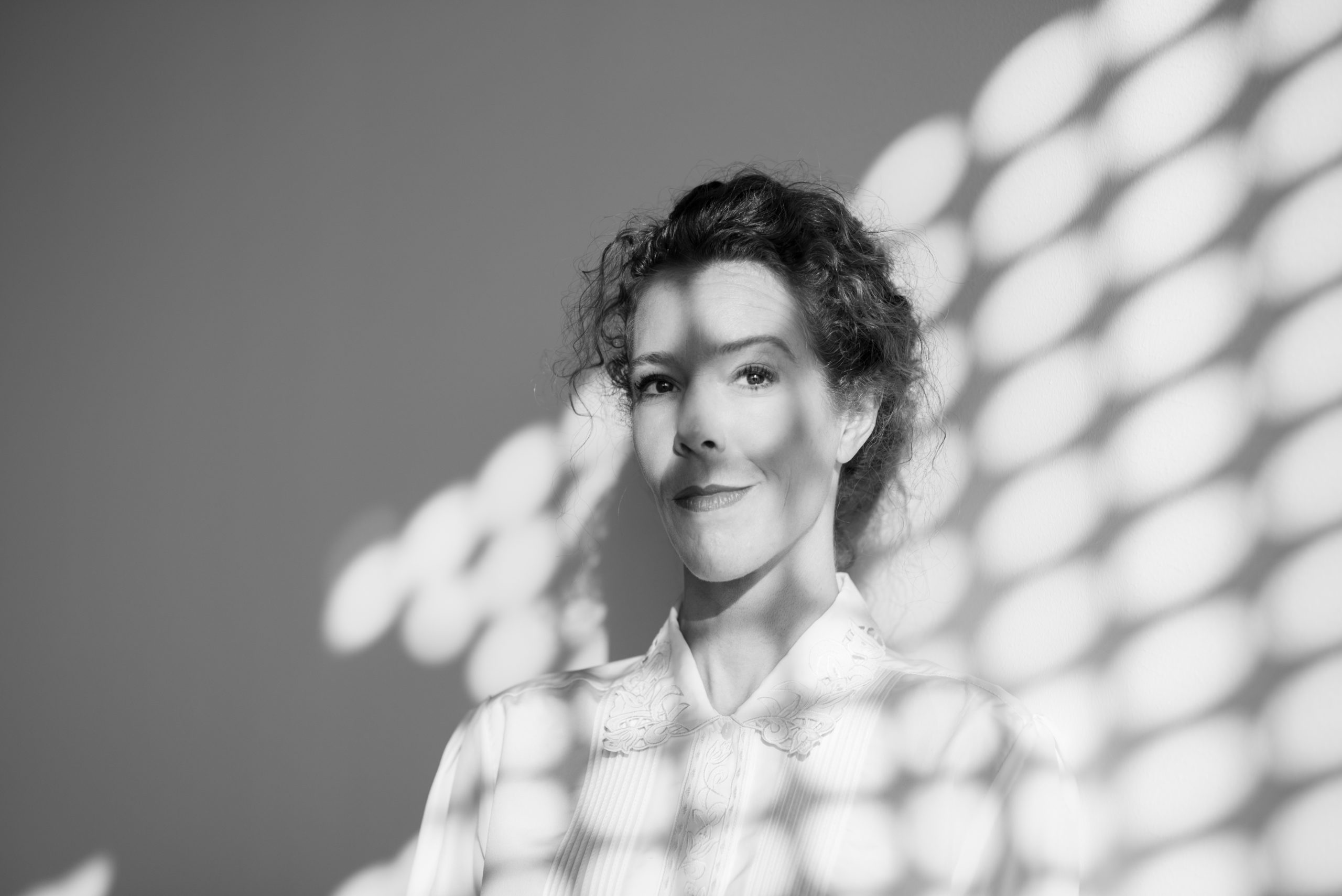 Kim Poldner
Kim Poldner (1978) is Professor Circular Business at The Hague University of Applied Sciences and is affiliated with Wageningen University & Research (WUR), the Netherlands where she founded the Circular Fashion Laband developed the MOOC 'Design, Science and Value in a Sustainable Clothing Industry'https://www.edx.org/course/circular-fashion-in-a-sustainable-clothingindustry. Professor Poldner graduated at the University of St. Gallen, Switzerland: for her PhD project she longitudinally studied 58 sustainable entrepreneurs in the fashion industry. She initiated and organized the first edition of Un-Dress in 2012, named after her PhD dissertation: 'Un-Dress – Stories of Ethical Fashion Entrepreneuring'.  Her research interests evolve at the crossroads of entrepreneurship, aesthetics and sustainability and she has written award winning case studies on sustainable fashion pioneers such as Veja and Osklen. She publishes in journals such as Organization, Journal of Business Venturing, Organization & Environment, Business & Society and Journal of Cleaner Production.     Before she embarked on an academic career, Professor Poldner was founder of the first eco fashion store in The Netherlands in 2005 and initiator of online platform 'Eco Fashion World'. Her green wardrobe, including her up cycled wedding dress, was exhibited during the exhibition 'Wear I Am' in 2017.
Register for this event - Non-members
Register for this event - Members
Thank you for registering for this event. Below you can let us know if you want to bring a guest, and if so, how many.