Back to overview
Date: April 20, 2021
Time: 10.00 – 11.00
Tech Talent
Explore how to attract, retain and manage tech talents
With the acceleration in digital, the demands on technology — for speed, flexibility, reliability, security, and value — have radically increased. For company leaders reviewing how to transform their organizations, one tricky question is emerging: Where do I find the people to do all the work? Companies have to hire the best, but that won't be enough. They'll also need to rethink how they reskill and upskill their people. People are the most important factor for a company's growth, especially in its early stages of development. How to find the right people and how to get a better understanding on how to create great teams?
Quotes from the webinar:
"New technologies and developments are leading to innovative, interesting and complex (legal) issues. So especially in this sector it is crucial to share best practices, insights, experiences and know how. I believe making connections is key in the Tech sector. This is exactly where the Tech Tables are meant for".
-Rens Goudsmit, Moderator, Head of TK Tech & Attorney at law, TeekensKarstens advocaten notarissen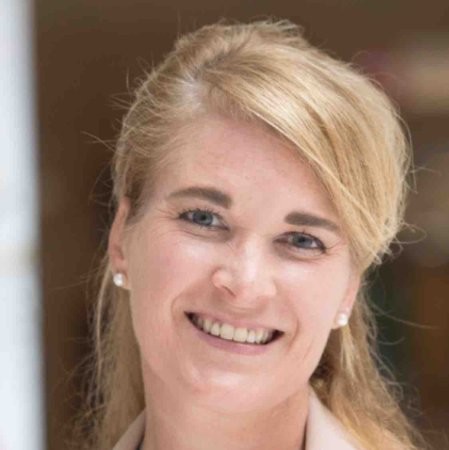 "The necessity to ensure that we are not only building for a diverse workforce in technology but also for diversity in technology itself. The technological solution in itself also needs to be diverse."
-Dr Cara Antoine, Managing Director Digital Transformation, IG&H | Global Women in Tech, The Netherlands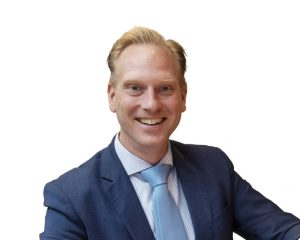 "We all need to take responsibility for making the pond that we are fishing for talent in today larger than it is currently."
-Bernie van Leewen, Director Research & Technology Development, SKF B.V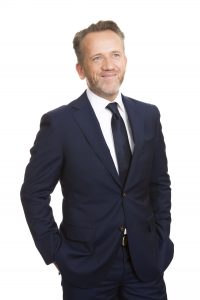 "Inclusivity and opening up and looking outside the box as well as looking for new opportunities is key compared to just focusing on the usual aspects"
-Rik Zuidmeer, Executive Vice President & Partner, Mercuri Urval.
"Let artificial intelligence work for and not against you when hiring tech talents".
-Jeffrey Kenens, Partner Corporate Employment Law, TeekensKarstens advocaten notarissen
The presentations of Dr Cara Antoine and Jeffrey Kenens are available at the Swedish Chamber of Commerce upon request. Please send an email to events@swedishchamber.nl
The Swedish Chamber of Commerce's for the Netherlands Tech Talent webinar is part of the series Tech Tables and invites Swedish Chamber Members and leading experts, exciting entrepreneurs and challengers alongside passionate change makers to participate in the exciting discussions. How will technologies shape the future and what can we learn from each other? The Tech Tables 2021 will focus on four Themes: Tech Talent – Tech Finance/VC investment – Women in Tech – Tech for Good
Upcoming Tech Table webinar by the Swedish Chamber of Commerce for the Netherlands:
June 8, 2021, Tech finance/ VC Investment. Explore the future of tech investing and venture capital
The Swedish Chamber of Commerce Tech Talent webinar is supported by TK and organized by the Swedish Chamber of Commerce for the Netherlands in Partnership with:
Participation Fee
This webinar is offered free of charge by the Swedish Chamber of Commerce for the Netherlands supported by TK Tech.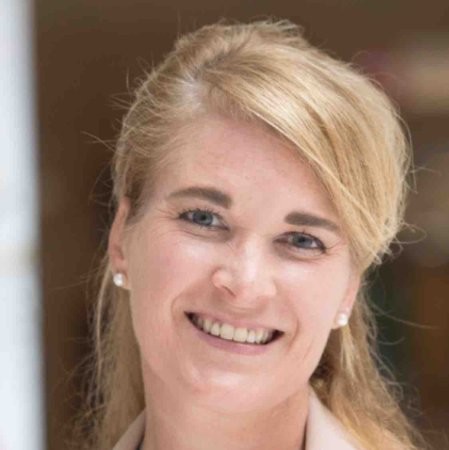 Dr. Cara Antoine, Managing Director Digital Transformation at IG&H
Dr. Cara Antoine has seasoned Executive experiences in digitally transforming businesses and cultures across global industries from Polaroid to Compaq, Hewlett-Packard, Royal Dutch Shell, Microsoft, and IG&H. Her inclusive mindset and approach to diversity enables organizations and the individuals who work within them, to achieve more. She serves as Netherlands President and Executive Member of the Board of Women in Tech, as Supervisory Board Member at Wortell, and on the Quality Council at the BIT Academy to excite future generations of female leaders to choose for a career in technology. As a Patient Leader, Cara's focus on visual impairments, accessibility, and social inclusion, led her to join the Board of the Corneal Patients Association and serve as Chairwoman of the Awards Jury. Her Doctor Business Administration (DBA) research at Bradford University explored individual behaviours that explain a manifestation in relationships that influence human collaboration in the workforce and communities we live in at scale. Cara and her partner Niels have 2 grown children, Jesse (26) and Syll (22), and they live in North Holland where they enjoy taking long walks at the beach and a swim in the North Sea.
Bernie van Leeuwen, Managing Director SKF Netherlands B.V.
After getting his Master's degree in Mechanical Engineering in 1999 from the University of Twente, Bernie van Leeuwen started his career in SKF's Engineering and Research Centre in the Netherlands as a Mechatronics Engineer. In that role he acted as the project manager for SKF's drive-by-wire technology development, with the presentation of SKF's concept car 'Filo' at the Geneva Auto Show of 2001 as the major milestone. After that he worked several years as a project manager in SKF's automotive market product development area as well as in innovation strategy management. In 2011, Bernie joined SKF's Industrial Market organisation and lead SKF's global Advanced Engineering and Project Management team. After moving to Sweden in August 2016, Bernie took the challange as Director Product Management Digitalization. In that role he has been driving the (development of the) portfolio of SKF's hardware and software products in order to support SKF's Rotation Equipment Performance offer as well as SKF's digital strategy as a whole. Since 2018 Bernie is back in the Netherlands as Director for SKF's Research and Development as well as the Managing Director for SKF B.V.
Jeffrey Kenens, Partner at TK.
Studied law at the Erasmus University Rotterdam and University of West London. Admitted to the Dutch Bar Association in 1998. Completed the Postdoc Employment Law. More than 23 years of working experience as an attorney-at-law, specialised in employment law. Advised on numerous reorganization processes, both in the profit and non-profit sector. Advises and represents Boards of Directors and its members in legal cases about (collective) dismissal procedures, severances, remuneration packages, unilateral change of employment conditions (i.e. pension), mergers etc. Special focus on Technology. Global Chairman of the GGI Practice Group Employment Law.
Rik Zuidmeer, Partner and member of the International Leadership Team of Mercuri Urval.
In this position he is responsible for International Business and works globally with clients and colleagues to deliver Executive Search and Leadership Advisory Services projects in more than 60 countries. Next to that he is the Managing Director for Mercuri Urval NL and Board member of the Swedish Chamber of Commerce in the NL.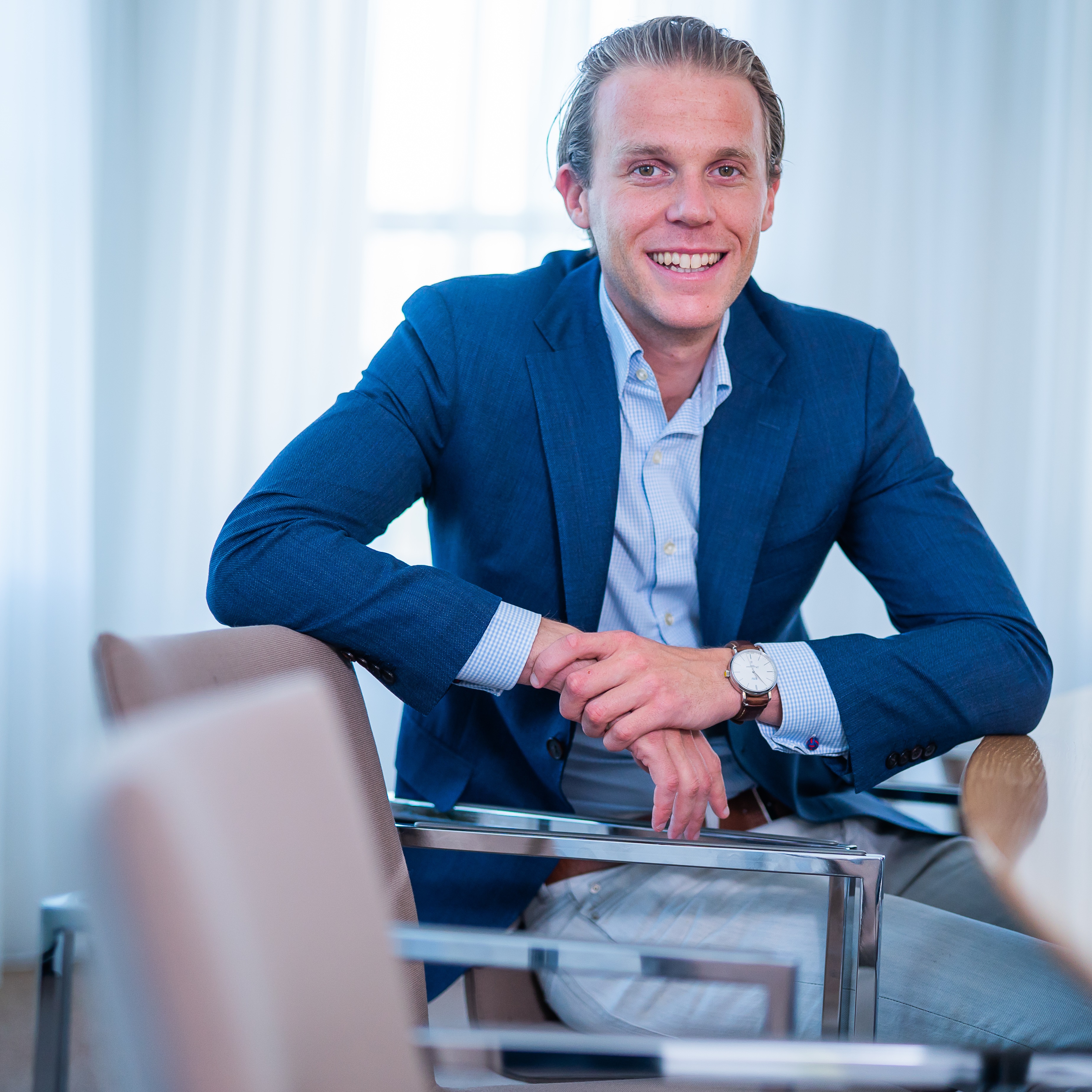 Rens Goudsmit
Head of TK Tech & Attorney at law. EXPERIENCE: Before starting TK Tech, Rens worked at the TK office in Leiden for almost six years as a passionate (international) corporate and commercial litigator in the field of trade disputes, IT contracts and Privacy law. "At TK Tech we are specialized in all legal aspects of innovative technologies. We believe the legislation is strongly outdated and therefore not easily applicable on new innovative technologies. Our focus as tech lawyers is to first understand all aspects of the technology. Once all the aspects of the technology are clearly defined, we have all the legal expertise in house to determine how the technology should be interpreted into the legal framework. We help our clients to be innovative within the existing legal framework." Since January 2019 TK Tech opened offices in Amsterdam at the Keizersgracht. TK Tech operates from a co-working space.
The Swedish Chamber of Commerce would like to thank all participants for contributing to the success of the Swedish Chamber Patron Dinner on November 22, 2016. We cordially thank H.E. Ambassador of Sweden and Honorary Chairman of the Swedish Chamber of Commerce Mr. Per Holmström for hosting the Patron Dinner 2016 and Mr. Jeroen van der Veer, ING Keynote speaker and Honorary Guest, for sharing his experiences and introducing the Round Table discussions.
View event
Register for this event - Non-members
Register for this event - Members
Thank you for registering for this event. Below you can let us know if you want to bring a guest, and if so, how many.