Back to overview
Date: September 16, 2021
Time: 10.00 – 11.15
Webinar
What are the possibilities and challenges for women tech entrepreneurs in this time of pandemic and a booming demand for tech solutions and a growing tech industry? What impact does it have on women tech entrepreneurs? How do we create diverse workplaces where women are free to fulfill their professional potential and have the equal access to resources, knowledge and networks as men?
Today, women are still challenged in their pursuit and progression within the tech sector. We understand the importance of gender equality and diversity, but how could you implement policies promoting it at your company? What is it about a company that makes it uninviting for women to apply? Why are tech women still under-represented at most companies? It doesn't make any sense because obviously there is no difference in skills or competence. They're out there, but how can you get them into your organization?
In this webinar we bring together experts and women leaders in the tech community for an inspiring session about diversity, inclusion, inspiration and disruption.  Welcome to join!

Introduction remarks:
The Ambassador of Sweden H.E. Mr. Johannes Oljelund
Quotes from speakers:

Dr Cara Antoine, Managing Director Digital Transformation, IG&H | Global Women in Tech, The Netherlands
"Never underestimate the competence and ability of another. I think that the simple things and taking small action is important."
Ariane Bucquet-Pousette, Project Manager Start-Ups Invest Stockholm
"We have a saying in Sweden called ¨we have a special place in hell for women who don't help each other¨. I would say there is a special place in hell for men that doesn't help women."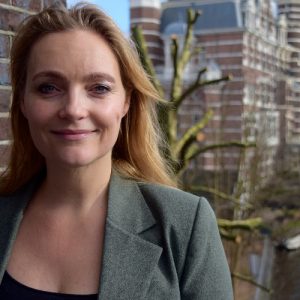 Ruth de Jager, Country Manager Netherlands Storytel
"Never tell a girl she's bossy but that she has management skills."
Indra Sharma, Author, Investor 
"If we don't change we will continue to have a world build by men for men. I don't want that. I think this should be the top priority for politicians as well and to make sure that entrepreneurship and diversity is the main target for the future development of Sweden and Europe."

Moderator:


Rens Goudsmit, Moderator, Head of TK Tech & Attorney at law, TeekensKarstens advocaten notarissen
"New technologies and developments are leading to innovative, interesting and complex (legal) issues. So especially in this sector it is crucial to share best practices, insights, experiences and know how. I believe making connections is key in the Tech sector. This is exactly where the Tech Tables are meant for".
Program
10.00
Welcome by Kerstin Gerlagh, Swedish Chamber of Commerce for the Netherlands
Introduction by Moderator Rens Goudsmit
Introduction remarks by Johannes Oljelund, Ambassador of Sweden
Presentation Cara Antoine
Presentation Ruth de Jager
Presentation Indra Sharma
Presentation Ariane Bucquet-Pousette
Q&A and Discussions
11.15
End Event Thank you by Moderator Rens Goudsmit and by Kerstin Gerlagh
The Swedish Chamber of Commerce Tech Talent webinar is supported by TK
Women in Tech is organized by the Swedish Chamber of Commerce for the Netherlands in partnership with: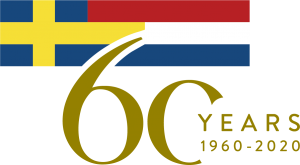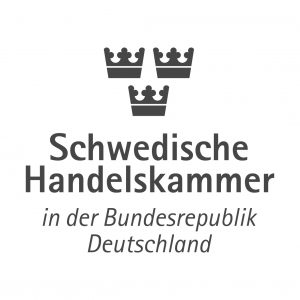 The Swedish Chamber of Commerce's for the Netherlands Tech Talent webinar is part of the series Tech Tables and invites Swedish Chamber Members and leading experts, exciting entrepreneurs and challengers alongside passionate change makers to participate in the exciting discussions. How will technologies shape the future and what can we learn from each other? The Tech Tables 2021 will focus on four Themes: Tech Talent – Tech Finance/VC investment – Women in Tech – Tech for Good
Upcoming Tech Table webinar by the Swedish Chamber of Commerce for the Netherlands:
October 19, 2021 Tech for Good
https://swedishchamber.nl/events/october-19-2021-tech-for-good/
Registration details
This webinar is offered by the Swedish Chamber of Commerce for the Netherlands free of charge, registration however, is compulsory.
Welcome to register digitally below or send an email to events@swedishchamber.nl
Upon registration you will receive a confirmation and a link with access to the webinar.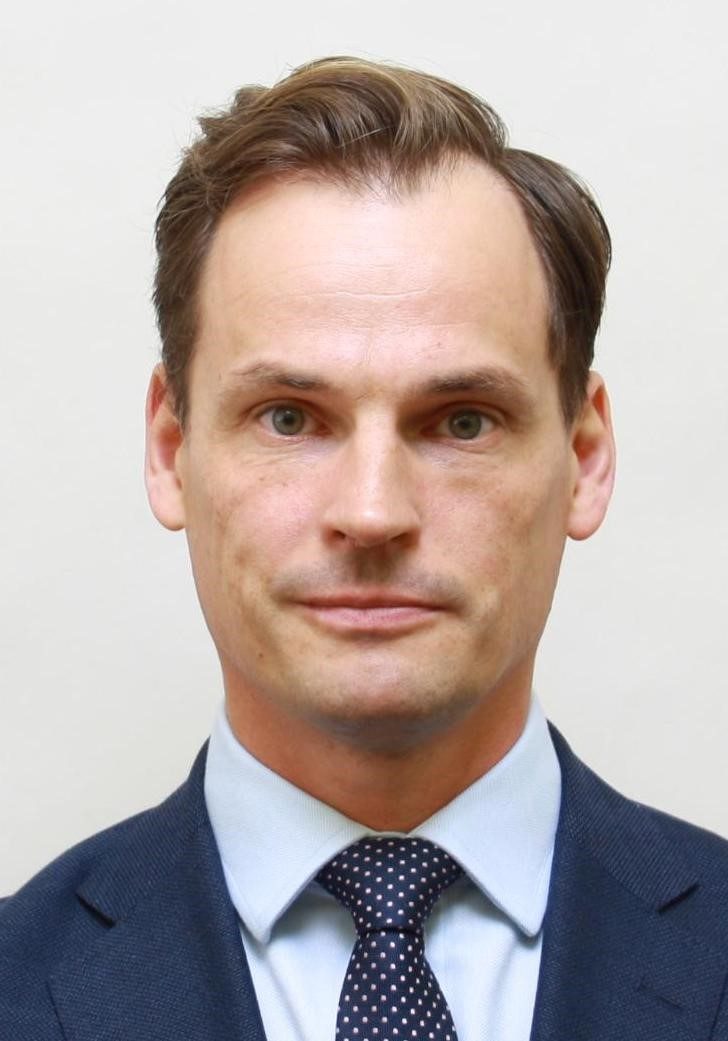 Ambassador of Sweden H.E. Mr. Johannes Oljelund
Dr. Cara Antoine, Managing Director Digital Transformation at IG&H
Dr. Cara Antoine has seasoned Executive experiences in digitally transforming businesses and cultures across global industries from Polaroid to Compaq, Hewlett-Packard, Royal Dutch Shell, Microsoft, and IG&H. Her inclusive mindset and approach to diversity enables organizations and the individuals who work within them, to achieve more. She serves as Netherlands President and Executive Member of the Board of Women in Tech, as Supervisory Board Member at Wortell, and on the Quality Council at the BIT Academy to excite future generations of female leaders to choose for a career in technology. As a Patient Leader, Cara's focus on visual impairments, accessibility, and social inclusion, led her to join the Board of the Corneal Patients Association and serve as Chairwoman of the Awards Jury. Her Doctor Business Administration (DBA) research at Bradford University explored individual behaviours that explain a manifestation in relationships that influence human collaboration in the workforce and communities we live in at scale. Cara and her partner Niels have 2 grown children, Jesse (26) and Syll (22), and they live in North Holland where they enjoy taking long walks at the beach and a swim in the North Sea.
Ariane Bucquet Pousette, Project Manager Startups at Invest Stockholm
As Project Manager Startups at Invest Stockholm, the official investment promotion agency of the city of Stockholm, Ariane Bucquet Pousette works very closely, both strategically and operatively, with the city's vibrant tech ecosystem and start-up scene. Prior to joining Invest Stockholm, Ariane held executive positions in business development, sales and public relations at larger US companies including EMI Music Publishing, Thomson and PR Newswire. No longer active in politics today, Ariane was an elected politician on Stockholm City Council between 2006 and 2013. A mother of three and an entrepreneur at heart, Ariane also runs a hobby company Ariane Stockholm, distributing jewelry products she designs and resells in her spare time.
Ruth de Jager, Country Manager Netherlands Storytel
Country Manager Netherlands Storytel
Rens Goudsmit, Moderator
Head of TK Tech & Attorney at law. EXPERIENCE: Before starting TK Tech, Rens worked at the TK office in Leiden for almost six years as a passionate (international) corporate and commercial litigator in the field of trade disputes, IT contracts and Privacy law. "At TK Tech we are specialized in all legal aspects of innovative technologies. We believe the legislation is strongly outdated and therefore not easily applicable on new innovative technologies. Our focus as tech lawyers is to first understand all aspects of the technology. Once all the aspects of the technology are clearly defined, we have all the legal expertise in house to determine how the technology should be interpreted into the legal framework. We help our clients to be innovative within the existing legal framework." Since January 2019 TK Tech opened offices in Amsterdam at the Keizersgracht. TK Tech operates from a co-working space.
Indra Sharma, Author, Investor
Indra Sharma is an investor and the coAuthor of the book 'Förebilderna'. She will share her knowledge on key parameters needed to become a successful entrepreneur and what obstacles women entrepreneurs face. She will also share her views on why diversity within entrepreneurship is essential for equality across industries, sectors and society.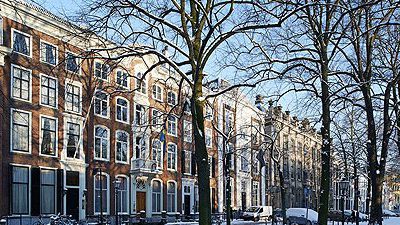 The Swedish Chamber of Commerce would like to thank all participants for contributing to the success of the Swedish Chamber Patron Dinner on November 22, 2016. We cordially thank H.E. Ambassador of Sweden and Honorary Chairman of the Swedish Chamber of Commerce Mr. Per Holmström for hosting the Patron Dinner 2016 and Mr. Jeroen van der Veer, ING Keynote speaker and Honorary Guest, for sharing his experiences and introducing the Round Table discussions.
View event
Register for this event - Non-members
Register for this event - Members
Thank you for registering for this event. Below you can let us know if you want to bring a guest, and if so, how many.